Posted on
Mon, Oct 29, 2012 : 4:15 p.m.
FBI, ATF boost reward in Michigan freeway shootings to $102,000
By Cindy Heflin
A reward for information leading to the arrest and conviction of a suspect in the Interstate 96 corridor shootings has been increased to $102,000, the FBI and AFT officials said Monday.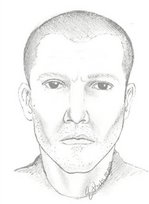 AP photo
The FBI and Bureau of Alcohol Tobacco, Firearms and Explosives are each contributing $50,000 to the reward. Crime Stoppers is providing $2,000.
The reward was announced at a media briefing Monday afternoon at which officials also announced the devotion of more resources to a task force trying to identify the person responsible for at least 24 shootings in several counties. The briefing was live-streamed on Detroit television station WXYZ.
Police are investigating a total of 24 shootings on I-96 during October, according to the Detroit Free Press. Two shootings took place on Saturday, when one person was injured. That shooting took place near Fowlerville.
Monday morning, police investigated what at first was thought to have possibly been a 25th shooting. A woman driving south on U.S. 23 north of Interstate 96 noticed a hole in the window of her car and called 911. Police shut down part of I-96 and questioned motorists but later said they did not believe the incident was a shooting. Instead, they said some kind of projectile was believed to have caused the hole.
Police have released a sketch of a suspect in the series of shootings. They said it was based on a description from a witness to a shooting Oct. 18 in Ingham County. The witness discribed the suspect's vehicle as resembling a dark 1998 Oldsmobile Alero or a 1998 Toyota Camry.
Police ask anyone with information that may be related to the shootings to call Crime Stoppers at 1-800-SPEAKUP.
Cindy Heflin is associate news director at AnnArbor.com. Contact her at 734-623-2572 or cindyheflin@annarbor.com or follow her on Twitter.