Posted on
Tue, Jun 14, 2011 : 10:57 a.m.
Updated: First of three suspects in killing of Ypsilanti father pleads guilty to second-degree murder
By Heidi Fenton
Editor's note: This story has been updated with additional details from court today and statements from the victim's family.
Willie Walker, the first of three suspects set to stand trial in the fatal robbery of an Ypsilanti father, will spend at least 35 years in prison under an agreement reached Tuesday just before the trial was to begin.
Under the agreement reached between Walker and his attorney, Erane Washington, and Washtenaw County Chief Assistant Prosecutor Joseph Burke, Walker pleaded guilty to all charges, but will have the opportunity for parole after 35 years, rather than facing a mandatory life sentence. He will serve 2 years for a felony firearms charge and at least another 33 for second-degree murder. A maximum sentence period, as required by state law in Michigan, will be set at his sentencing July 25th.
Walker was charged with second-degree murder in the Nov. 6 death of Jason Hoover at Schooner Cove Apartments in Ypsilanti Township.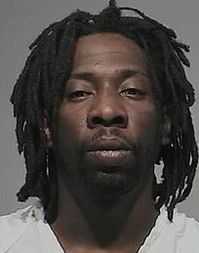 Police responded at about 8:23 p.m. and found the Ypsilanti father of a 1-year-old girl dead inside an apartment in the 5000 block of Bosuns Way — the victim of an apparent fatal gunshot wound to the chest. Police said the shooting evolved from a suspected drug deal.
Police said three men fled in a vehicle after the shooting, and they later arrested Willie Walker, James Lester and Keywone Walker.
Investigators said Willie Walker, 30, fired the shot that killed Hoover. Lester was in the apartment, and Keywone Walker, also 22, drove their vehicle to and from the scene, police said. The three are being tried separately and have remained in police custody without bond since the slaying. Lester's trial is scheduled for Aug. 22 and Keywone Walker's is set for Aug. 29.
Burke posed several questions to Willie Walker before moving forward with the agreement and Walker responded by telling the court that he did have a gun at the time he entered a Schooner Cove apartment Nov. 6.
"Where was the gun when you entered the apartment?" Burke asked.
"It was in my pocket," Willie Walker said.
"What did you do with the gun?"
"I shot him," Walker responded.
Burke went on to tell the court that Jason Hoover died of a single gunshot wound to the lung and heart. As Circuit Court Judge Melinda Morris spoke to Willie Walker about his plea, Hoover's mother, Alice Carroll, began to sob and was led out of the courtroom along with Hoover's girlfriend, Sarah Collinsworth, and other family.
"They don't think about what they're doing when they take a life," she said, standing out in the hallway wiping away tears. "They hurt more than just Jason — they hurt his family and friends."
Carroll said the family planned to visit Hoover's gravesite Tuesday afternoon. In the days since the shooting, she said, family members have continually shown photos of Hoover to his 1-year-old daughter, Makayla. They're afraid for the day she'll forget his face.
Though Burke said he was prepared to go to trial with Willie Walker this morning, the agreement Walker and his attorney placed on the table was too hard to pass up.
"The certainty of conviction and the certainty of a very lengthy sentence is very hard to turn down," Burke said, shortly after court adjourned.
Burke said he still plans for trials of the other two suspects in August.
Heidi Fenton covers crime and courts for AnnArbor.com. Reach her at heidifenton@annarbor.com or 734-623-4673. You also can follow her on Twitter or subscribe to AnnArbor.com's e-mail newsletters.