Posted on
Fri, Mar 11, 2011 : 5:59 a.m.
Former Ann Arbor real estate company owner sentenced to prison for possessing child pornography
By Lee Higgins
A former owner of an Ann Arbor real estate company awaiting trial in Canada on charges he sexually assaulted a 13-year-old girl in 1992 was sentenced Thursday to five years in federal prison for possessing child pornography.
Richard Fabian, 64, of Scio Township, who prosecutors say had more than one million images of child pornography, pleaded guilty in November to one count of possessing child pornography.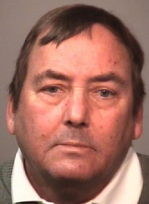 During his sentencing in federal court in Detroit, Fabian told U.S. District Judge Robert Cleland that he was ashamed and embarrassed for his crime that not only scarred innocent children, but affected their loved ones. Fabian said he has been focused on turning his life around by getting professional help and regularly attending Alcoholics Anonymous and Sexaholics Anonymous meetings.
"I do not and will not excuse myself for what I have done," Fabian said. "I understand that we all have choices and the choices I made have deep consequences which I accept."
Fabian said he has thought extensively about what he's done.
"I thought of prison. I seriously entertained the thought of suicide. What was I to do? The only way I knew to show my deep sorrow was to commit myself to change."
On Feb. 9, 2009, ATF agents and Michigan State Police troopers were assisting Canadian authorities with a sexual assault and child pornograpy investigation when they executed search warrants at Fabian's home on Laurentide Drive in Scio Township and at Richard Fabian Co. Realtors on West Stadium Boulevard in Ann Arbor.
Investigators seized computers, VHS tapes, CDs, camcorder cassette tapes, photographs and other items containing child pornography, court records show. In addition to recovering about one million images of child pornography, documents say, investigators found more than 300 movie files depicting the sexual assault and exploitation of children. A large number of images portrayed sadistic conduct and depictions of violence, records show.
Investigators were led to Fabian after previously executing a search warrant at the home of 63-year-old Gerald Morgan of Clinton and seizing 18,000 images of child pornography and nine firearms, documents say. Included in Morgan's child pornography collection, investigators say, was a video depicting a 13-year-old girl being sexually assaulted at a park in Chatham, Ontario. Morgan identified the man assaulting the girl as Fabian, records show.
Fabian and Morgan were friends, documents say, who had met in the early 1980s and started photographing young girls at a park in Michigan. They later started trading pornography, records show.
Morgan is serving more than 12 years in federal prison after being convicted of possessing child pornography and being a felon in possession of a firearm. Both men are awaiting trial in the case in Canada on charges of sexual assault, corrupting morals and sexual interference with a person under age 14.
At the sentencing, Fabian's attorney, Ray Cassar, said Fabian has support from his family, has batteld back from cancer and struggled with alcoholism, depression and sexual addicition. What Fabian needs most is to continue therapy, said Cassar, as he argued that Fabian should receive a short prison term followed by a longer period of home confinement.
Assistant U.S. Attorney Eaton Brown said Fabian has a long history of pursuing children sexually, leaving a number of victims in his wake. While never convicted, records show Fabian was accused of exposing himself to three 7-year-old girls in Ann Arbor in 1976. In 1984, he was accused of sending pornographic images of a 12-year-old girl to an undercover Indiana state police trooper.
Brown acknowledged Fabian's efforts to change his ways, but said a five-year prison sentence followed by supervised release for life was appropriate. "It is possible for the defendant to continue his therapy in the Bureau of Prisons," she said.
The judge agreed and after imposing that sentence gave Fabian permission to surrender at a later date. Fabian has been out on a $100,000 unsecured bond. Cleland recommended Fabian be placed in the Federal Correctional Institution in Butner, N.C., where he can participate in the Sex Offender Treatment Program.
Fabian, who has been married for 30 years and is a father of two adult daughters, worked for more than 23 years as a real estate broker in Ann Arbor.
If convicted in the case in Canada, he faces a minimum of 14 years in prison.
Lee Higgins covers crime and courts for AnnArbor.com. He can be reached by phone at (734) 623-2527 and email at leehiggins@annarbor.com.