Four Saline-area teens confess to vandalizing homes with obscene graffiti
Posted on Thu, Aug 23, 2012 : 12:04 p.m.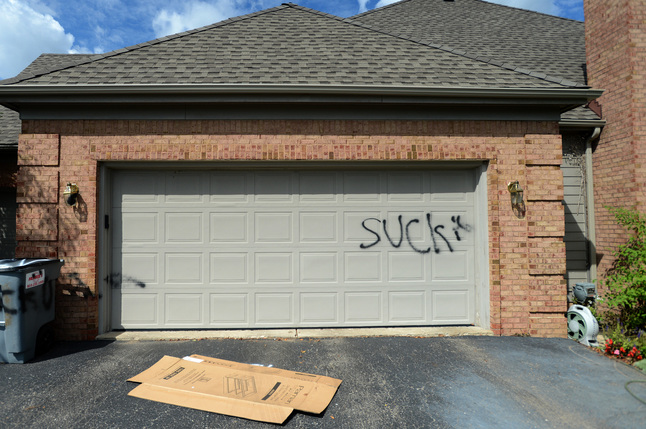 Melanie Maxwell I AnnArbor.com
Four teenagers from the Saline area have confessed to spray painting vulgar sexual and racial sentiments in the upscale Brookview Highlands neighborhood in Lodi Township last weekend.
"It was just random acts of stupidity," said Sgt. Geoff Fox of the Washtenaw County Sheriff's Office. "They admitted to the damage and said they weren't targeting anyone in particular."
The suspects include an 18-year-old man, two 16-year-old boys and a 15-year-old boy, all of the Saline area. The teens all went to Saline schools, Fox said. They have been released to their parents or guardians.
Just how police caught the teens wasn't being released.
The investigation will be forwarded to the prosecutor's office for criminal charges. The teens could face various misdemeanor charges of malicious destruction of property which would mean paying fines and restitution. They also could be sentenced to probation for the offenses.
Residents in the neighborhood were shocked to find the sexually explicit and racially charged epithets painted on their driveways, lawns and cars Saturday morning. Some of the slogans included "black power" and "end slavery." AnnArbor.com cannot repeat all the words or describe the images due to their vulgarity.