Posted on
Thu, Jul 11, 2013 : 3:27 p.m.
German man charged with driving drunk, causing injury gets $1 million bond
By John Counts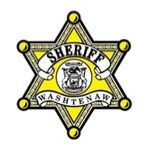 A 62-year-old German man living in Ann Arbor on a temporary visa was arraigned Wednesday on a charge of operating while intoxicated causing injury after police said his vehicle crashed into a man trying to jump-start a car on the side of Jackson Road earlier this week.
Eckhard Karl Ludwig Fink remains in custody on a $1 million cash or surety bond. The high bond was set because Fink was scheduled to return to Germany in a few days and was considered a flight risk, said Sgt. Geoff Fox of the Washtenaw County Sheriff's Office.
Fink is also charged with failure to stop at a personal injury accident because he walked away after the crash, but later came back, Fox said.
Fink was arraigned from the hospital, where he has been since Sunday's accident. No booking picture of him has been taken because he hasn't been processed through the jail. Fox said Fink suffered minor injuries from the accident, but remains in the hospital due to a previous medical condition.
Fink's blood alcohol content was not immediately known, but Fox said it was above the legal limit of .08 and below the "super drunk" level of .17.
Police said Fink was driving an older model sedan on Jackson Avenue near Staebler Road in Scio Township around 10:50 p.m. Sunday night when his vehicle smashed into a 41-year-old Ann Arbor man trying to jump-start a family member's car.
The 41-year-old suffered a broken leg as well as head and facial injures and was taken to the hospital in stable condition. He remains in the hospital, where he will undergo reconstruction surgery due to a broken jaw and facial bones, police said.
John Counts covers cops and courts for AnnArbor.com. He can be reached at johncounts@annarbor.com or you can follow him on Twitter.