Posted on
Wed, May 2, 2012 : 11:42 a.m.
Gregory Noack pleads guilty to 2nd-degree murder for strangling Dawn Fital
By Kyle Feldscher
Almost 11 months after strangling Dawn Fital in a fit of rage, Gregory Noack confirmed his fate with three simple words Wednesday morning.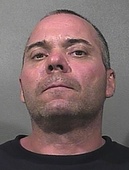 "Guilty, your honor."
With that, Noack, 45, accepted a plea deal that will put him in prison for at least 40 years. He pleaded guilty to second-degree murder for killing Fital, along with five other criminal charges, just five days before he was scheduled to go on trial for the murder.
The hearing at the Washtenaw County Trial Court had the air of a funeral, with Fital's family sitting somberly in the front row of the gallery. Noack stared straight ahead at Washtenaw County Circuit Court Judge David Swartz for all of the hearing, save for one moment when he was being led out by a deputy.
Noack looked back toward Fital's family and mouthed the words, "I'm sorry." He turned his head, bowed it toward the ground and entered the court lockup to go back to the Washtenaw County Jail.
He'll be spending his days at the jail until 10 a.m. June 7, when Swartz will sentence him to prison, where he'll be for most — if not all — of the rest of his life.
Besides the second-degree murder charge, Noack pleaded guilty to kidnapping with intent to commit criminal sexual conduct, unlawful imprisonment, tampering with evidence, unlawful driving away of a motor vehicle and larceny in a building. As a part of the deal, the charges of open murder and felony murder were dropped.
Fital, a championship pool player, was 45 at the time of her death. She was a mother of four children.
Other than answering yes or no questions, Noack didn't say much at Wednesday's hearing. However, video evidence presented at a preliminary exam in October showed him saying everything that the prosecution needed to put him behind bars.
The video showed Noack repeatedly confessing to the murder after he was arrested in June 2011. He said in the video that he killed Fital on June 13 after she refused sexual contact from him.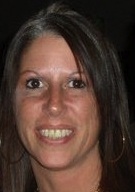 Noack and Fital were in bed when the argument began and he climbed on top of her, wrapped duct tape around her face and mouth as a gag and choked her until she died, he admitted in the video. He put her body into a large suitcase, loaded it into her Chevrolet Blazer along with other belongings he had stolen, made a quick stop at the Wal-Mart where they both used to work and started driving west.
Noack meant to drive to California, but he only got as far as Merrilville, Ind. He intended to bury Fital in a wooded area there, but ended up stashing the body in a retention pond near a Toys 'R' Us location.
Police arrested Noack shortly after he stashed the body and was going back to the wooded area to continue digging the hole to bury Fital.
According to the plea deal, Noack will serve at least 40 years in prison. The deal states the top limit of the sentence will be at least 60 years, but Swartz has the ability to determine if a maximum of life in prison is appropriate.
Washtenaw County Assistant Public Defender Christopher Renna said the deal was in the works for a long time.
"As with all of our clients at the public defender's office, we gave him top quality legal representation," Renna said. "This was the result of long negotiations with the prosecution."
Fital's family declined comment as they exited the courthouse. Washtenaw County Assistant Prosecutor Brenda Taylor declined to comment on the plea deal. Pittsfield Township police Detective Lt. Sean McCormick declined comment but said a statement may come from police later on Wednesday.
Kyle Feldscher covers cops and courts for AnnArbor.com. He can be reached at kylefeldscher@annarbor.com or you can follow him on Twitter.