Hearing for man accused of killing wife moved to next week
Posted on Sat, Mar 2, 2013 : 5:57 a.m.
The man accused of stabbing his wife to death in January returns to court for a preliminary exam in early March, according to court records.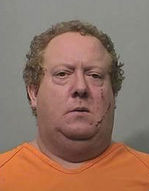 Courtesy of the WCSO
Jean-Pierre Trias, 44, is charged with open murder for allegedly killing Katherine Porter, 53, sometime before police responded to their home in the 4700 block of Hickory Pointe Boulevard on Jan. 11. Trias' next court hearing is scheduled for 8:30 a.m. March 5 for a preliminary exam, records show.
Trias is lodged at the Washtenaw County Jail without bond while the case is pending. He faces life in prison without the possibility of parole.
A preliminary exam originally was scheduled for Feb. 19, but that was adjourned before the hearing.
According to police, Trias stabbed Porter multiple times in the couple's home. It's unknown if there was a history of domestic violence in the relationship. The couple was married since August 1995 but Trias filed for divorce in November 2010, according to court documents. The couple reconciled and the case was dismissed.

File photo
Trias is a former part-time lecturer/adjunct faculty member at Eastern Michigan University. He worked on and off at the school from September 2003 until Dec. 31 in the mathematics department.
According to university officials, Trias also worked as a coordinator of math tutoring and testing services part-time and was a graduate assistant.
Porter worked for 13 years at Advantage Computing Systems as a senior systems analyst.