Posted on
Wed, Jan 30, 2013 : 12:01 p.m.
Police: Man killed before he could testify in Detroit freeway shooting
By John Counts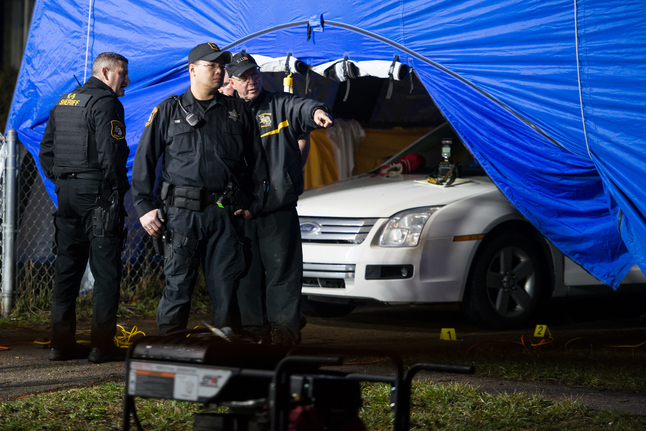 Courtney Sacco | AnnArbor.com
Brandon Wesley Charles, 28, was scheduled to testify in a Wayne County court this morning, hours after he was found shot dead in his car in Ypsilanti Township.
Charles, of Ypsilanti Township, was involved in a road rage incident on Interstate 94 in Detroit on New Year's Day, Lt. Michael Shaw of the Michigan State Police confirmed.
In that shooting, Charles was shot once and a woman in the passenger seat of Charles' car was shot nine times. She also was scheduled to testify.
Shaw said authorities are not sure if the two shootings are related, but they are investigating the matter.
Charles and the woman, who police believe was his girlfriend, were leaving the MGM Grand Casino in Detroit around 3:10 a.m. on Jan. 1 when they were involved in a car accident with a Ford Expedition, Shaw said.
Two suspects in the Expedition followed Charles and the woman, who were in a Land Rover, down the Lodge Freeway and then on to I-94. The shooting took place on I-94 near Junction in Detroit.
"They pulled alongside and opened fire on the vehicle," Shaw said.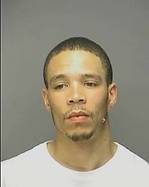 Courtesy of WCSO
Police arrested and charged two men in what police have said was a "road rage" shooting: 30-year-old
Willie Lee Wimberly
, of Trenton, and 33-year-old
Steve DeShawn Smith-Rush
, of Inkster.
Both men were out on bond, Shaw said. Initial reports indicate Wimberly was released Jan. 21 on $250,000 cash bond and Smith-Rush was released Jan. 8 on 10 percent of $10,000 bond, according to the Wayne County Jail.
Charles was treated and released from the hospital on Jan. 1. The woman, who police are not identifying, was shot nine times. Shaw said the woman's injuries were "non-lethal" and she was eventually released from the hospital.
Shaw said the state police investigation into the road rage shooting led them to Wimberly and Smith-Rush, who were arrested without incident after warrants were filed.
Both Charles and the woman were set to appear in the 36th District Court in Wayne County Wednesday morning for Wimberly and Smith-Rush's preliminary examination, Shaw said.
"(Charles) was one of the victims, so he would have had to testify at some point," Shaw said.
The examination was adjourned due to Charles being fatally shot in Ypsilanti Township Tuesday night, Shaw said.
Charles was found dead around 10 p.m. Tuesday night in the driver's seat of his vehicle, a Ford sedan, which was parked at a residence in the 600 block of Calder Avenue, police said.
He was shot in the torso area, said Derrick Jackson of the Washtenaw County Sheriff's Office.
Police received multiple 911 calls reporting the gunshots around 9:45 p.m., including a call from inside the home. Jackson said Charles was at the house visiting a friend.
Residents in the West Willow neighborhood report hearing multiple gunshots Tuesday night before seeing a steady stream of police vehicles pour into the neighborhood.
"I heard the shots about 10 after 10 (p.m.)," said Vince Anderson, who lives on Calder. He added he heard about five or six shots.
Keisha Washington, who lives on Calder with her mother, said she heard Charles yelling for help.
"We were concerned," she said. "The whole neighborhood was. It's a little too close to home."
AnnArbor.com intern Kody Klein contributed to this report.
John Counts covers cops and courts for AnnArbor.com. He can be reached at johncounts@annarbor.com or you can follow him on Twitter.