Posted on
Wed, Oct 31, 2012 : 2:59 p.m.
I-96 corridor shootings have some shoppers, store workers on edge
By Cindy Heflin
Shoppers and workers at the Tanger outlet mall in Howell said concern over a string of Interstate 96 corridor shootings has them on edge, MLive reported. But several said they're not letting the incidents keep them from doing what they want.
Meanwhile, a multi-jurisdictional task force working on the case was expected to update the media and public at 3:30 p.m. Wednesday at press conference in Wixom.
State, county and local law enforcement officials are investigating reports of at least 24 shootings over the past couple of weeks in Oakland, Livingston, Ingham and Shiawasee counties. Two cars were shot at this past weekend on I-96 in Fowlerville, sending one man to the hospital.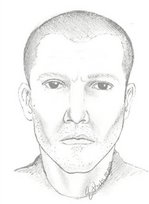 AP photo
Employees at several shops in the outlet mall Wednesday said business has been down since the I-96 corridor shootings started about weeks ago, but Tanger Outlets general manager Steve Schuknecht said overall traffic volume continues to mirror seasonal averages from years past.
Tanger Outlets, located just off I-96 in Howell, draws customers from Lansing, Detroit and other parts of the state.
Tanger management has directed tenants and employees to follow advice from law enforcement officials, who have urged motorists to be vigilant as they drive and report any suspicious activity. Several outlet workers said they have settled on alternate routes to work.
On Tuesday, police stopped a number of cars that appear to be involved in "suspicious activities" along some southeast Michigan roads and freeways in an effort to find the man believed to be randomly shooting at passing vehicles, The Associated Press reported.
More than 100 local police, sheriff's deputies, state troopers and federal agents are involved in the case which started Oct. 16 with shootings reported in Wixom, about 25 miles northwest of Detroit.
A West Michigan man was shot in the buttocks Saturday while driving to Detroit along Interstate 96 in Livingston County. He is the only person wounded so far, but the suspect is believed to be shooting at people — not just their vehicles, Oakland County Sheriff Michael Bouchard told The Associated Press Tuesday.
The FBI and ATF announced on Monday that they, along with Crime Stoppers are offering a $102,000 reward for information leading to the arrest and conviction of a suspect in the string of shooting incidents, which now total 24.