Intruder at Ypsilanti Township home caught on security camera
Posted on Fri, Aug 10, 2012 : 11:53 a.m.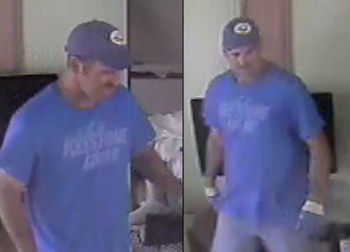 Courtesy of the Washtenaw County Sheriff's Office
A man who broke into a residence in the 800 block of Tyler Road in Ypsilanti Township Wednesday was caught on tape.
Deputies from the Washtenaw County Sheriff's Office were dispatched to the house for a complaint of a home invasion that occurred sometime during the day, according to a news release.
The man forced his way through a rear door before going through the home searching for items. Police said at this time it doesn't appear the suspect took anything.
The sheriff's office continues to investigate. Anyone with information about this incident should call the WCSO Confidential Tip Line at (734) 973-7711 or 1-800-SPEAK UP.