Posted on
Mon, Jan 28, 2013 : 5:59 a.m.
Juvenile lifer case to be heard in front of Washtenaw County judge
By John Counts
The way Bosie Smith was sentenced has been clarified in this story.
The first of eight juvenile lifer cases in Washtenaw County is scheduled to come before the circuit court Wednesday.
Attorneys have filed a motion on the behalf of 37-year-old Bosie Smith that essentially calls for a re-sentencing. Smith was 17 in 1992 when convicted of first-degree murder and sentenced to mandatory life in prison for fatally stabbing a man at an Ypsilanti house.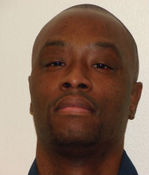 From MDOC
The case comes to the Washtenaw County Trial Court on the heels of the U.S. Supreme Court's 2012 ruling that mandatory life without parole sentences for juveniles were unconstitutional.
Months later, however, the Michigan Court of Appeals ruled the higher court's decision did not retroactively apply to those who have exhausted the direct appeals process when 21-year-old Raymond Carp was denied re-sentencing.
Smith's attorneys are filing a motion for relief from judgment in spite of the state court's ruling. Other juvenile lifer cases in Washtenaw County are expected to soon follow suit, according to Ann Arbor attorney Deb LaBelle.
LaBelle represents Smith and several others on behalf of the American Civil Liberties Union in a federal lawsuit that also could impact how courts rule in the future. LaBelle said arguments have concluded in the suit, filed more than two years ago, and that both sides are awaiting the judge's ruling.
The Michigan Supreme Court also is expected to weigh in on the Carp case, which may or may not make re-sentencing more of a possibility in the future.
In the meantime, more motions for relief from judgment will continue to be filed in circuit courts throughout the state. Many of the area's top law firms have stepped forward to offer their services pro-bono, LaBelle said.
"It was really a huge outpouring of support," she said.
Smith, for instance, is being represented by Dave O'Brien and Tom O'Brien of Miller-Canfield.
"This is a guy who got dealt a real raw hand in life," said Dave O'Brien. "He's a different person now."
Smith was 16 on April 13, 1992 when he fatally stabbed 23-year-old Kenneth Campbell in the chest with a steak knife outside a home on Grassland Drive in Ypsilanti. The two had fought earlier in the day because Smith brushed up against the shoes of another young man, according to court records. Campbell, who was described as being much bigger than Smith, hit Smith repeatedly on the head with a milk crate, court records said.
Smith left the home with a friend and returned sometime later with a steak knife, according to records. The two fought again, though this time Campbell was fatally stabbed in the chest.
During the trial, Smith's attorneys claimed it was self-defense. Prosecutors said Smith leaving the scene and returning with a knife constituted premeditation. A jury agreed and found Smith guilty of first-degree murder.
"He should not be entitled to relief from judgment," said Steve Hiller of the Washtenaw County Prosecutor's Office.
Hiller, who was the assistant prosecuting attorney assigned to the case in 1992, said it was decided at the beginning to charge Smith as an adult. After conviction, the circuit court Probation Department and the Department of Human Services Juvenile Probation Office recommended Smith also be sentenced as an adult. Judge William Ager had the ultimate decision, but followed recommendations and sentenced Smith as an adult to life in prison.
Hiller said the prosecutor's office will ask the judge to deny the motion without prejudice Wednesday.