Posted on
Sun, Nov 13, 2011 : 5:58 a.m.
Teen killers Christopher Machacek and Steven Stamper still serving life sentences for 1987 shooting
By Kyle Feldscher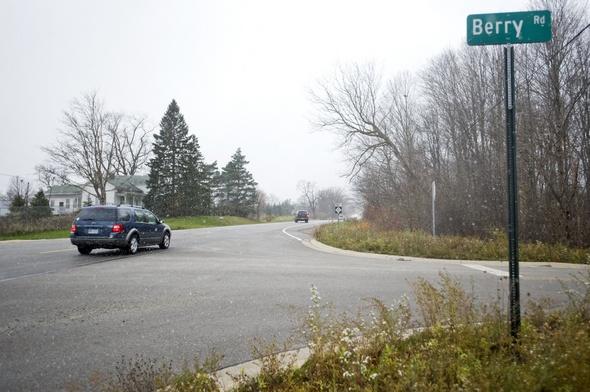 Joseph Tobianski | AnnArbor.com
Six teenagers were convicted of murder in Washtenaw County and sent to prison for life without the opportunity for parole, but county officials recall the most controversial and gruesome as the one involving the killing of a 13-year-old girl who thought she might have been pregnant.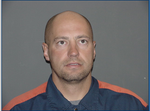 Courtesy of the state of Michigan
Christopher Machacek and Steven Stamper were just 16 years old when they picked up 13-year-old Mary Ann Hulbert in Stamper's Ford Bronco from her Canton Township home, drove her to a field in Superior Township, blindfolded her and shot her to death because of the pregnancy scare.
The two boys were later tried as adults — after months of hearings to see if they should be charged as juveniles instead — and both were convicted of murder.
They're both still in jail, where Machacek will stay for the rest of his life because he was convicted of first-degree murder. Stamper has the opportunity to be paroled because he was convicted of second-degree murder.
Their trial was about their crime. But today, Machacek also can be found among 358 prisoners in Michigan who were sentenced to life without parole for their roles in a homicide commited while they were teenagers.
In Michigan, all homicide suspects between 14 and 17 years old are charged as adults. If they are convicted of first-degree murder, the only allowable sentence is life without parole in prison with other adults. And as a result, Michigan has the second highest amount of juveniles between 14 and 17 years old sentenced as adults in the nation.
The ACLU has filed a federal lawsuit in Detroit, claiming life sentences for juvenile offenders are cruel and unusual punishment. According to the lawsuit, juveniles sentenced to life in prison are less developed than adults, spend more time in prison and have a better chance for reform than adults.
The ACLU wants all 358 of Michigan's juveniles sentenced as adults to get parole reviews when they reach 21 and then repeat the reviews every five years after.
The United States Supreme Court agreed to take up the issue last week.
It's a statewide issue that was detailed over the past week in a special report on MLive.com.
According to that report, Deborah LaBelle, the lawsuit's lead attorney, says she has met with about 100 of the inmates and corresponded with more than 300. She blames a "toxic combination" in Michigan of juvenile reforms, mandatory sentences and immature judgment she says puts minors at a disadvantage in adult courts.
"I see so many repetitive patterns that I find very painful, where someone is with an adult and the adult does the shooting and is clearly in control of this kid, and the adult manages to negotiate a fairly good plea deal," said LaBelle, who represents the American Civil Liberties Union.
"Some are out now. And the juvenile who said, 'I did something, but I didn't hurt anybody myself,' will now serve until they die."
In the local cases, that scenario isn't always the case.
Machacek and Stamper are both 41 now and have been in prison since they were sentenced in October 1988, when they were 18 years old. Machacek is housed at the Lakeland Correctional Facility and Stamper is held at the Macomb Correctional Facility.
Courtesy of the state of Michigan
Machacek and Stamper were both arrested by Washtenaw County Sheriff's Office detectives on Jan. 7, 1987 after they each gave statements implicating each other in Mary Ann's murder.
Other juveniles who are serving life sentences for murders they committed in Washtenaw County are Trevor Brownlee, Bosie Smith, Antonio Espree and George Walker.
Espree and Walker, along with Martin Simms who was legally an adult at the time of the crime, were members of a gang affiliated with Young Boys Incorporated — the major source of drug trafficking in southeast Michigan in the 1980s. They were a part of a crew sent into Ypsilanti in December 1987 to expand their "organization" when they found unexpected push back from local criminals. Washtenaw County Prosecutor Brian Mackie called their crimes "simply a facet of doing business to them."
Courtesy of Washtenaw County Trial Court records
Brownlee was 15 years old in 1989 when he shot a sawed-off shotgun into a group of people, one of whom he suspected was about to pull a gun on him and his friends. He crippled one man and killed another and has become an advocate for juveniles sentenced to life in prison while behind bars.
Smith was at a party on April 13, 1992 when he got in a fight with an older, bigger man and lost. Smith left the party and went to a home where he had stashed a knife, retrieved the weapon and returned to the party. He called out the man who had beat him up and challenged him to come outside, where the older man began hitting him again before Smith stabbed him. The man died some hours later.
Smith was one of the original defendants named in the American Civil Liberties Union lawsuit against the state of Michigan last year.
The U.S. Supreme Court has heard cases related to juvenile lifers in the past, ruling in 2005 they could not face the death penalty and ruling in 2010 juveniles sentenced as adults could not face life in prison without the chance for parole. The cases in front of the court now could end the practice of mandatory life in prison for juvenile homicides.
Only two of Michigan's juveniles sentenced as adults to life in prison without the chance for parole have been released due to commutation of their sentences.
"The most pernicious myth about juvenile lifers is that they are all innocent," Mackie said.
He says that's not in the case in the murder of Mary Ann Hulbert in December 1987.
Courtesy of Washtenaw County Trial Court records
Many of the people involved with the case have died or moved from the area, and could not be located for an interview.
But the case was well-documented due to its profile at the time.
According to court records, the teens were hanging out at Machacek's home on Dec. 30, 1986, when Mary Ann called and spoke to both of the teenagers.
Machacek and Stamper then left the home, dropped off Stamper's girlfriend and then went to Stamper's home. While they were there, they picked up two rifles that belonged to Stamper, put them in the back of the Bronco and drove to Canton Township.
They picked up Mary Ann at the entrance to a trailer park on Geddes, the last time she was seen alive by anyone other than Stamper and Machacek.
What happened next is a matter of debate between the two convicted murderers. Machacek told police Stamper drove them to a field in Superior Township near Ford and Berry roads. He said Stamper blindfolded Mary Ann, put her against a tree, shot at her six or seven times and then reloaded while Mary Ann attempted to run away, when he shot her dead. Machacek finished his statement by saying he and Stamper pulled Mary Ann's body into a secluded area and left her there.
Stamper's statement to police was much more detailed. He was played Machacek's statement and then, according to court records, told detectives to load up a fresh tape because he was going to tell his side of the story.
According to Stamper, the two boys believed one of them had gotten Mary Ann pregnant. Both of them had dated her in the past and there were rumors going around that one of them was the father of her unborn baby. Stamper said the two teens didn't want to kill Mary Ann — they just wanted to scare her by shooting guns around her and induce a miscarriage.
Stamper said Machacek began yelling at Mary Ann after she got into Stamper's Bronco, telling her she was not having his baby. Stamper told police Machacek made Mary Ann strip off her clothes while they were still in the car, parked in the field in Superior Township. The boys then blindfolded her, with everyone in the car laughing because Mary Ann thought they were playing a joke on her, Stamper said.
However, this was no joke — it was an execution. Stamper told police he and Machacek made Mary Ann get out of the car blindfolded and in her underwear. When Mary Ann complained about being cold, the boys allowed her to put some of her clothes back on. As she stood against the tree, she clutched a stuffed toy dog and told the boys her biggest fear was that the two teenagers would leave her in the field.
Stamper said Machacek then snapped and fired about 20 shots at Mary Ann, while Stamper fired his gun into the ground.
No matter who fired the shots, Mary Ann was dead at the age of 13. She was found by hunters in the field on Jan. 7, 1987 — a week after her mother had notified police she was missing. Investigators found her with between six and seven bullet holes in her body.
An autopsy revealed Mary Ann wasn't pregnant.
Machacek and Stamper's arrest set up about two years of controversial court hearings, a look at how Washtenaw County Sheriff's Office detectives conducted their investigation of the murder and ended with the two teenagers getting the most severe penalty anyone in Michigan can receive for a crime.
After six months in juvenile court, Judge Judith Wood ruled both Machacek and Stamper would be tried as adults. She ruled that Machacek's confession was illegally obtained, but Stamper's confession was enough to make the decision on both 16-year-old boys.
She criticized the handling of the investigation, particularly Detective Lloyd Stamper's decision to have a secretary modify the transcript of Machacek's confession. Stamper, no relation to the teen, was eventually demoted to a desk position as a result of that decision.
"In my 13 years in practice as an attorney in the county, it is the worst investigation I have ever seen," Wood said in court. "Detective Stamper violated just about every constitutional right that can be violated and then tried to alter the transcript of a taped confession. … This is not the first time a murder investigation involving this detective has been compromised and I hope it is the last."
A number of court motions were filed in the period between spring 1987 and summer 1988 that led to the trials for Machacek and Stamper to not wrap up until September 1988, when juries found them both guilty — Machacek of first-degree murder and Stamper of second-degree murder. They were both sentenced to life in prison in October 1988.
Machacek, who appealed the case unsuccessfully after his conviction, is serving a life sentence without the opportunity for parole. Stamper is serving a life sentence, but will have the chance for parole. They were both sentenced by Washtenaw County Trial Court Judge Melinda Morris, who had taken over the case after Henry Conlin died in office in 1988.
As the issue of mandatory juvenile life sentences heads to the Supreme Court, experts are split on whether the law has been effective for Michigan.
Supporters of the initial reforms have mixed views on whether sending juveniles to prison for life has been effective.
State Rep. Burton Leland, a Detroit Democrat, thinks he and his colleagues made a mistake. He points to the growing prison population, which tripled from 1980 to more than 45,000 in 2009, and the Department of Corrections budget, which grew from $193 million in fiscal 1980 to $1.94 billion this year.
Even factoring in inflation, that's nearly a fourfold increase.
"Now, 25 years later, I think locking youthful offenders up for life is ridiculous," said Leland, who helped lead the reforms. "Life in prison should be reserved for Hitler."
But Oakland County Sheriff Mike Bouchard, who helped lead the second round of reforms in 1996 as a state senator, said he would "absolutely" support them again.
"We'd seen a number of cases in Michigan and around the country where younger people, with a great deal of forethought and maliciousness, had carried out heinous crimes," he said.
Kyle Feldscher covers cops and courts for AnnArbor.com. He can be reached at kylefeldscher@annarbor.com or you can follow him on Twitter
Reporters from affiliates of MLive.com contributed to this report.