Posted on
Mon, Mar 18, 2013 : 2:26 p.m.
Kwame Kilpatrick the latest in a long line of infamous inmates at Milan federal prison
By Kyle Feldscher
Former Detroit Mayor Kwame Kilpatrick is now a Milan resident, although his prison cell is probably not the quiet home he'd enjoy.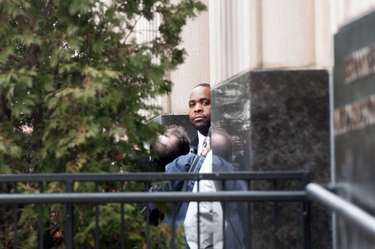 Tanya Moutzalias | MLive
As the Monroe News points out
, Kilpatrick is just the latest in long line of famous names to be held in the Federal Correctional Institution at Milan.
A report in the Monroe News details the history of the prison holding famous inmates, including the wives and girlfriends of notorious criminals, terrorists, hackers and Hollywood producers.
Kilpatrick and former Detroit contractor Bobby Ferguson were convicted last week on federal corruption charges. Kilpatrick was found guilty on 24 of 30 counts and Ferguson was found guilty on nine of 11 counts. They were ordered to the Milan prison to await their sentences.
It's the second time Kilpatrick has been in the Milan prison — he was there in 2010 during a previous trial.
There are more than 1,500 inmates at the prison.
Read the full Monroe News report here.
Kyle Feldscher covers cops and courts for AnnArbor.com. He can be reached at kylefeldscher@annarbor.com or you can follow him on Twitter.