Posted on
Tue, Nov 15, 2011 : 5:57 a.m.
Lansing woman to serve one year in Washtenaw County Jail for home invasions
By Kyle Feldscher
The Lansing woman who admitted to being a lookout during three break-ins on the same July day in Ann Arbor will serve one year in the Washtenaw County Jail.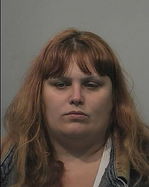 Diane Muthee, a 32-year-old mother of two, will continue her stay at the Washtenaw County Jail, where she is currently being held. She will receive credit for 71 days served, according to Washtenaw County Trial Court Judge Melinda Morris.
Muthee accepted a plea deal in October — Washtenaw County prosecutors dropped six charges of first-degree home invasion against her in exchange for her pleading guilty to three charges of third-degree home invasion. She said she acted as a lookout on July 5 while Edgar Hall broke into homes on the 900 block of Greenwood Avenue, the 800 block of Packard Street and the 900 block of Sylvan Street.
According to police, televisions, laptop computers, video game systems and other items were taken from the three homes. The total value of the stolen items amounted to between $3,000 and $4,000. Muthee and Hall were arrested on the day of the crimes near the home on Packard.
Hall was also originally charged with six counts of first-degree home invasion.
The maximum penalty for third-degree home invasion is five years in prison and a $2,000 fine.
Kyle Feldscher covers cops and courts for AnnArbor.com. He can be reached at kylefeldscher@annarbor.com or you can follow him on Twitter.