Posted on
Wed, Apr 20, 2011 : 5:43 p.m.
Man charged in Ann Arbor area bank robberies has been awaiting trial on a burglary charge
By Lee Higgins
A man recently charged with robbing two Ann Arbor area banks in 2009 and suspected of robbing two others, including one last month, has been awaiting trial on a burglary charge, court records show.
Michael Jerome Henry, 20, was extradited from Louisiana to Michigan in January to face a charge of second-degree home invasion in connection with the May 15 burglary of a home on Metroview Court in Ann Arbor.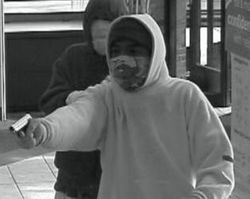 On Feb. 11, two days after Judge Charles Pope found during a preliminary hearing that there was enough evidence for Henry to stand trial in that case, Henry paid $500 to get out of jail, records show. He had been arraigned on the charge on Jan. 26 in front of Magistrate Camille Horne, who set bond at $5,000 with the right to post 10 percent.
Washtenaw County court records do not indicate that Henry has an adult criminal record in the county. He has several juvenile convictions, court records show, but details were not available.
On March 5, roughly three weeks after posting bond, Henry is suspected of robbing a TCF Bank branch on Packard Road in Ypsilanti Township, capping off a string of "violent take-over style robberies" in the county since 2009, federal court records show.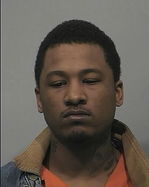 FBI agents arrested Henry on March 26. On Tuesday, he was indicted on two counts each of bank robbery and using a firearm during a federal crime of violence. The charges are in connection with the Sept. 22, 2009, robbery of a Chase Bank on East Huron River Drive in Superior Township and a Nov. 5, 2009, robbery of a Bank of America branch on East Eisenhower Parkway in Ann Arbor. Henry, also known as "Bookie," is suspected of being involved in another robbery at the same Bank of America branch on Oct. 21 of last year, when shots were fired, records say.
In total, roughly $44,000 was taken during the bank robberies. Investigators continue to work to identify at least two other people involved, court records show. FBI Special Agent Sandra Berchtold, a bureau spokeswoman in Detroit, declined to comment today, citing the ongoing investigation.
County court records show Henry grew up in south Ann Arbor and recently worked at a beauty supply company in Ypsilanti Township, making $250 weekly after taxes. He is being held without bond.
Lee Higgins covers crime and courts for AnnArbor.com. He can be reached by phone at (734) 623-2527 and email at leehiggins@annarbor.com.