Posted on
Sat, Dec 3, 2011 : 5:56 a.m.
Man accused in Ypsilanti Township convenience store shooting is held on $100,000 cash bond
By Lee Higgins
Another man is accused of being involved in a shooting last month outside an Ypsilanti Township convenience store, where investigators said at least a dozen shots were fired into an occupied car.
Antjuan Earl-Clark Pitts, 30, of Westland, was arraigned Friday at the Washtenaw County Jail on charges of possessing a firearm while being a convicted felon, possessing a firearm during the commission of a felony and two counts of assault with intent to murder.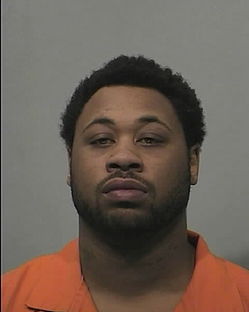 Pitts shouted during his arraignment in front of Magistrate Thomas Truesdell, saying that Washtenaw County sheriff's Det. Mark Neumann had a video of the shooting and knew he didn't do it.
Neumann testified that Pitts is accused of being the driver for the alleged shooter, 39-year-old Arndola Charles Lewis of Ypsilanti Township. Lewis already is facing charges in the case, including two counts of assault with intent to murder.
Deputies have said Lewis walked up to a car at 12:55 p.m. Nov. 5 in the parking lot of the In & Out convenience store in the 1100 block of Share Avenue.
According to deputies, Lewis fired 12 to 15 shots into a car that was occupied by more than one person. No one was shot, investigators said, but at least one person suffered injuries.
Pitts said in court that he is single, has five children and works at a cleaning service, making $375 every two weeks after taxes. Truesdell said he would appoint a public defender to represent Pitts.
Pitts is scheduled to return to court Dec. 14 for a preliminary hearing.
Lee Higgins covers crime and courts for AnnArbor.com. He can be reached by phone at (734) 623-2527 and email at leehiggins@annarbor.com.