Posted on
Thu, Nov 24, 2011 : 5:58 a.m.
Man accused of attacking woman in U-M dorm will take competency exam
By Kyle Feldscher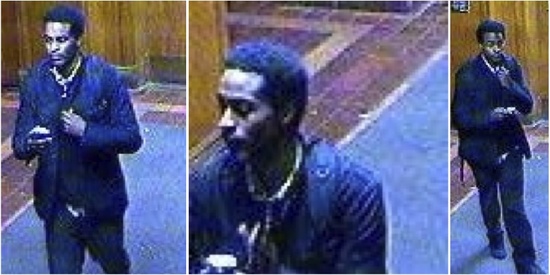 The man accused of a sexual assault in the
East Quadrangle
dormitory at the
University of Michigan
, along with several other crimes, will be tested to see if he is competent to stand trial.
Adam Hester, 24 of Canton, is being held at the Washtenaw County Jail after being charged with fourth-degree criminal sexual conduct, capturing an image of an unclothed person, indecent exposure, assault, resisting and obstructing police and two counts each of aggravated indecent exposure and receiving and concealing stolen property.
District 14A-1 Judge Elizabeth Pollard Hines delayed Hester's case for two months in order for him to take a competency exam, which will determine if he is able to stand trial. Hester will return to court at 1 p.m. Jan. 25 for the results of that exam.
Police said Hester touched a woman's ankle at 11:59 p.m. Nov. 11 as she walked up some stairs in Angell Hall, while he videotaped it. The woman walked outside and saw a police officer, who came back to the building with her, where she identified Hester, police said. Hester attempted to flee the area after the officer said he wanted to speak with Hester, but he was arrested.
Police said Hester exposed himself earlier on Nov. 11 at Tisch Hall, on Oct. 31 at a campus building and earlier that month at the Hatcher Graduate Library. Hester is accused of possessing a picture of a woman in a bathroom stall on campus as well, police said.
The most serious incident occurred at about 1:45 a.m. in the East Quad dormitory when Hester allegedly approached a dorm resident from behind. Police said Hester reached under the woman's clothes and grabbed her buttocks before fleeing down a nearby stairwell.
Police released surveillance photos of a man that U-M Department of Public Safety spokeswoman Diane Brown said was Hester.
A laptop that was reported stolen on Oct. 20 from the Computer Science and Engineering Building also was allegedly in Hester's possession, according to police. Police said he also had an iPod reported stolen on March 14 from Weill Hall in his possession.
Kyle Feldscher covers cops and courts for AnnArbor.com. He can be reached at kylefeldscher@annarbor.com or you can follow him on Twitter.