Man accused of embezzling at least $20,000 from Washtenaw Dairy
Posted on Thu, May 26, 2011 : 5:59 a.m.
A man who started out as a donut maker at Washtenaw Dairy nine years ago and worked his way up to sales manager is accused of embezzling at least $20,000 from the company over the past several years, Ann Arbor police said.
David Jacob Halman, 56, of Ann Arbor is charged with two counts each of embezzling more than $999 but less than $20,000 and larceny by conversion of more than $1,000 but less than $20,000.
Halman was arraigned Monday and released on a promise to appear in court, Washtenaw County court records show. His attorney, Michael Gatti, could not immediately be reached for comment this afternoon.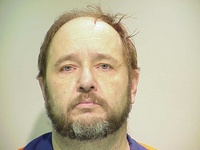 Ann Arbor police Lt. Mark St. Amour said the investigation began in March when one of the store's owners contacted police to report the money missing. St. Amour said he did not have details about how Halman allegedly took the money.
Jim Smith, who co-owns the dairy, said he contacted police after a company sent a large payment to the dairy and it went missing. Halman had been in charge of billing for several years, he said.
"It's just a sad thing that people do this," Smith said. "It made me feel stupid because I thought I had every hole plugged. I thought I knew everything that was going on."
Halman was convicted roughly 10 years ago of false pretenses of $20,000 or more in Macomb County, state Department of Corrections records show.
Halman disclosed that conviction when he interviewed to be a donut maker at the dairy on South Ashley Street, Smith said. Smith said he believed Halman deserved a second chance. Halman made himself a valuable employee, Smith said, including filling in for the truck driver and accepting other responsibilities.
Halman told the Ann Arbor News in 2009 that he considered the dairy a family.
"From the kids who work at night dipping ice cream cones to the owners Jim Smith and Doug Raab to the managers, it's a small, tightly knit family that cares about our community and is here to service the community and see that everybody really has a nice experience," he said at the time.
The theft hurts, Smith said, because it means the dairy will have less money to make donations to local charities. If Halman is guilty, Smith wants him to spend time behind bars, but said he isn't getting his hopes up.
"There are no judges in Washtenaw County that are going to put anyone in jail for embezzlement," Smith said.
Halman is scheduled to return to court for a preliminary hearing on June 22.