Court hearing adjourned for man accused of shooting at car with children in it
Posted on Wed, Mar 13, 2013 : 12:58 p.m.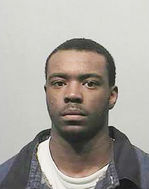 Courtesy of WCSO
The 24-year-old Ypsilanti Township man accused of shooting at a car with four children in it had his case adjourned in the 14A-1 District Court Tuesday.
Michael DeShawn Haywood waived his right to have a preliminary examination within 14 days because there was a conflict of interest with him being represented by the Washtenaw County Public Defenders Office.
His codefendant in the case, 25-year-old Jason Mayleben, of Ann Arbor, already is being represented by the public defenders office so Haywood was appointed an attorney from the Julington Litigation Center.
Both men are charged with two counts of assault with intent to murder, two counts of assault with a dangerous weapon, carrying a concealed weapon, possession of a firearm in the commission of a felony and felony firearm.
A 26-year-old Wayne man with whom Mayleben had fought a week prior to the shooting was the actual target, police said. At 9:45 p.m. on Feb. 16, Mayleben and Haywood saw the man driving in Ypsilanti Township and followed his vehicle to the area of Parkwood Avenue and South Harris Road, police said. Haywood is accused of shooting at the Wayne man, missing and hitting his vehicle where there were four small children inside.
Police said Haywood has a criminal history, including armed robbery, and they argued for a steep bond at his arraignment.
Haywood is currently out on bond, which was set at $20,000 cash or surety during his arraignment.