Posted on
Thu, Apr 26, 2012 : 6:06 p.m.
Man allegedly attempts to rob pizza delivery driver at gunpoint, arrested with suspected accomplice
By Kyle Feldscher
A man could face life in prison after deputies arrested him as he allegedly reached for a gun while they questioned him in connection with an attempted robbery of a pizza delivery driver Tuesday.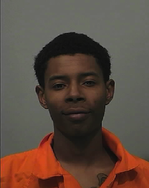 Courtesy of the Washtenaw County Sheriff's Office
The woman suspected of being his accomplice in the attempted robbery has also been charged with armed robbery.
Avantis Parker, 20, and Sophie Peak, 17, could both face a maximum punishment of a lifetime behind bars for the early morning robbery attempt on Tuesday. The two Ypsilanti Township residents were arrested in the 400 block of Bedford Drive, according to Washtenaw County Sheriff's Office spokesman Derrick Jackson.
Parker and Peak are the third and fourth people arrested for robberies involving food delivery drivers this month. This week, Ann Arbor police arrested two teenagers for robbing one pizza delivery driver and attempting to rob a Chinese food delivery driver earlier this month.
Jackson said the pizza delivery driver notified police just before 1 a.m. Tuesday that he had been approached by a man while delivering food to the Bedford Drive address. The man, alleged to be Parker, approached the driver and pulled out a hand gun, demanding both the food and money, Jackson said.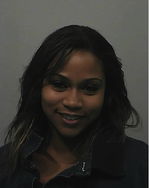 Courtesy of the Washtenaw County Sheriff's Office
The driver backed away from Parker without surrendering either money or food and Parker fled the area without further incident, Jackson said. The driver then called police.
As deputies were investigating the report, Peak came out of the home to claim the pizza she had ordered, Jackson said. Even though she took the food, Peak never paid for it and went back into a residence, according to Jackson.
Deputies went with the driver to confront Peak and get payment for the pizza and Parker answered the door, Jackson said.
Parker was subsequently questioned and began to act suspicious, Jackson said. Suddenly, while police were talking to him, Parker allegedly moved toward a nearby blanket. Jackson said deputies were able to subdue Parker before he reached the blanket, which was concealing a hand gun, Jackson said.
Both Peak and Parker were arrested and transported to the Washtenaw County Jail, Jackson said.
Peak is facing one count of armed robbery and is currently lodged in the jail on a 10 percent of $10,000 bond, according to court records.
Parker is facing one count of assault with intent to rob while armed, two counts of armed robbery and one felony firearm charge, according to court records. Parker bonded out of the Washtenaw County Jail after posting a $25,000 cash or surety bond at 4:45 p.m. Wednesday, according to jail officials.
Both Peak and Parker face preliminary examinations at 8:30 a.m. on May 8, according to court records.
Kyle Feldscher covers cops and courts for AnnArbor.com. He can be reached at kylefeldscher@annarbor.com or you can follow him on Twitter.