Posted on
Tue, Mar 19, 2013 : 8:36 a.m.
Man arrested for home invasions after posting bond now suspected in 17 incidents
By Kyle Feldscher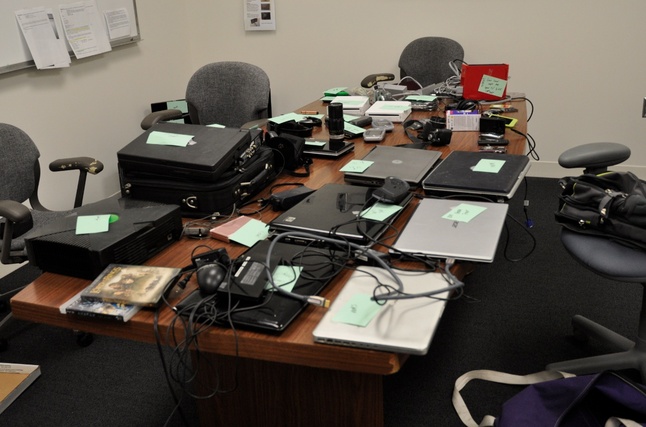 Courtesy of Ann Arbor police
The 19-year-old Ann Arbor man facing eight felonies for break-ins in Ann Arbor is a suspect in 17 total break-ins around Washtenaw County, according to police.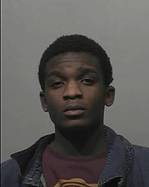 Courtesy of WCSO
Javare Holmes was charged last week with five counts of first-degree home invasion and a count each of second-degree home invasion, larceny in a building and receiving and concealing stolen property worth more than $1,000 but less than $20,000.
Ann Arbor police Detective Lt. Robert Pfannes said Tuesday that those might not be the last charges for Holmes.
Pfannes said property seized during a search warrant served at 5 a.m. March 9 at a home in the 1400 block of Kirtland Drive comes from nine home invasions in Ann Arbor, three home invasions in Pittsfield Township, two home invasions in the Washtenaw County Sheriff's Office jurisdiction, two larcenies from automobiles in the sheriff's office jurisdiction and a larceny from a building in Ann Arbor.
"There is still a significant amount of property that has not been identified but has been recovered and is believed to be stolen," Pfannes said. "Detectives are still contacting victims."
Among the items recovered from the Kirtland home were guitars, violins, computers, televisions, GPS units, cellphones, watches, laptops and digital cameras, Pfannes said.
Ann Arbor police investigators worked with Pittsfield Township police during the investigation after it was determined a string of home invasions in both areas were related. Pittsfield Township Deputy Police Chief Gordy Schick confirmed last week Holmes is a suspect in three home invasions in the area.
The incidents came after Holmes was charged with first-degree home invasion and assaulting, resisting and obstructing a police officer on May 17. He was given a $2,000 bond in that case and left the Washtenaw County Jail six days after his arraignment.
He showed up to a preliminary exam on May 24, but missed a pretrial hearing on July 2. A bench warrant was issued for his arrest, but he didn't return to court until Monday.
As of Monday, no additional charges had been filed against Holmes. Schick said last week Pittsfield Township police submitted their cases against Holmes to the Washtenaw County Prosecutor's Office.
Holmes is being held in the Washtenaw County Jail on a $50,000 bond that allows his release if he pays 10 percent. He'll be back in court for a preliminary exam at 8:30 a.m. Thursday.
Pfannes said Holmes might not be the last person charged in the cases.
"Other suspects have been developed and are still under investigation," he said.
Kyle Feldscher covers cops and courts for AnnArbor.com. He can be reached at kylefeldscher@annarbor.com or you can follow him on Twitter.