Posted on
Wed, Sep 26, 2012 : 4:21 p.m.
Police: Suspect accused of sexual assault contacted girls through Facebook
By John Counts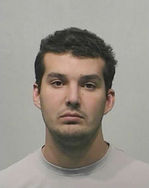 Courtesy of WCSO
A 23-year-old Ypsilanti Township man arraigned Wednesday on two counts of third-degree criminal sexual conduct is suspected of contacting underage girls through social media websites, including Facebook.
Police are also saying that Paul Joseph Creps has a cell phone filled with images of young girls, some sent by the girls themselves and others Creps allegedly took at a community swimming pool. Some of the girls are unclothed in some of the pictures.
Creps was charged with the two counts related to one victim, described as an Ypsilanti Township female under the age of 16. Police believe Creps had sexual contact with the girl, said Washtenaw County Sheriff's Office Sgt. Geoff Fox.
But police think there are numerous other victims who haven't yet been identified. "They could be anywhere in the county and possibly in other states," said Fox.
Other possible victims have already come forward and other charges could be forthcoming. Police continue to investigate those cases.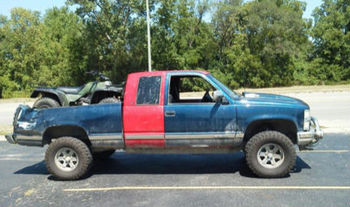 Courtesy of the WCSO
Fox said Creps would go on social media websites like Facebook and track down underage girls. He'd 'friend' them and then begin to develop a relationship with them that would usually lead to texting. Police believe this is how Creps acquired some of the images on his phone.
Police are urging parents to ask their daughters if they had any possible contact with Creps. They have released a photograph of his vehicle with hopes parents of female teenagers who may have had contact with Creps may recognize it. The contact at the sheriff's office regarding this case is Detective Everette Robbins who can be reached at (734) 973-4884.
Creps is being held at the Washtenaw County Jail with a $75,000 cash bond.
John Counts covers cops and courts for AnnArbor.com. He can be reached at johncounts@annarbor.com or you can follow him on Twitter.