Posted on
Mon, Mar 4, 2013 : 2:59 p.m.
Man charged with shooting at car with four small children in it
By John Counts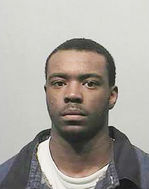 Courtesy of WCSO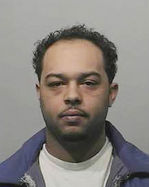 Courtesy of WCSO
Two men have now been charged in a Feb. 16 shooting in which two rounds were fired in the direction of a vehicle with four small children in it, police said Monday.
No one was injured in the incident.
Michael DeShawn Haywood, 24, of Ypsilanti Township, and Jason Mayleben, 25, Ann Arbor, are both charged with two counts of assault with intent to murder, two counts of assault with a dangerous weapon, carrying a concealed weapon, possession of a firearm in the commission of a felony and felony firearm.
"I didn't know there were any kids in the car," said Haywood when he was arraigned Thursday from the Washtenaw County Jail. "I found that out after the fact."
A 26-year-old Wayne man with whom Mayleben had fought with a week prior to the shooting was the actual target, said Sgt. Geoff Fox of the Washtenaw County Sheriff's Office.
At 9:45 p.m. on Feb. 16, Mayleben and Haywood saw the man driving in Ypsilanti Township and followed his vehicle to the area of Parkwood Avenue and South Harris Road, police said. The man stopped his vehicle and got out to "see what their issue was," Fox said.
As the 26-year-old approached, Haywood pulled out a gun and started shooting in the direction of the man after the two men yelled at each other for a short time, Fox said.
"Two bullets struck the victim's car that had his girlfriend and four small children inside," Fox said. "No one was hit."
The suspects then fled the area.
Mayleben was arrested at his home in Ypsilanti Township after an investigation. He was arraigned Feb. 19, at which time his bond was set for $25,000, which was posted two days later, according to court records.
A warrant was subsequently issued for Haywood, who was arrested in Ann Arbor on Feb. 27, police said.
Police said Haywood has a criminal history, including armed robbery, and they argued for a steep bond at his arraignment.
Magistrate Elisha Fink set Haywood's bond at $20,000 cash or surety. A preliminary examination was set for March 13.
John Counts covers cops and courts for AnnArbor.com. He can be reached at johncounts@annarbor.com or you can follow him on Twitter.