Posted on
Fri, Jul 5, 2013 : 11:40 a.m.
Man chased through U-M campus after officer sees him urinating in public
By John Counts
Editor's note: The 21-year-old Ypsilanti man is not a student as initially reported.
A 21-year-old Ypsilanti man who was seen urinating in public was taken into custody after leading an officer on a foot chase through the University of Michigan central campus early Friday morning.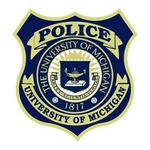 A Housing Security officer saw three people urinating at 2:29 a.m. near the Helen Newberry Dormitory at 432 S. State St. in Ann Arbor, U-M police said in a crime summary.
The 21-year-old shoved the officer and fled on foot, leading officers on a foot chase around central campus, police said.
The man was ultimately nabbed, processed and released from custody pending authorization of charges of non-aggravated assault, resisting a police officer and urinating in public.
Police said the man was not a student.
John Counts covers cops and courts for AnnArbor.com. He can be reached at johncounts@annarbor.com or you can follow him on Twitter.