Posted on
Tue, May 15, 2012 : 5:15 p.m.
Man convicted of larcenies at U-M charged with two thefts at Eastern Michigan
By Kyle Feldscher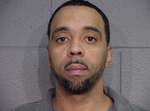 Courtesy of the state of Michigan
Todd Wilson, 42, faces two new criminal charges of larceny in a building for stealing a wallet and a purse on the campus of
Eastern Michigan University
, according to court records.
Wilson, also known as Carlton Cross, was arraigned on the charges Monday afternoon and is currently lodged at the Washtenaw County Jail, records show.
Wilson, who has 15 known aliases, pleaded guilty on Thursday to two counts of larceny in a building on the campus of the University of Michigan. Police there believed Wilson and Jason Russ, 41, were working together to steal backpacks and purses for the credit cards contained within and then using the credit cards.
As a part of his guilty plea to the larceny in a building charges, Wilson will have six other criminal charges dismissed at sentencing.
Russ pleaded guilty to eight criminal charges related to the U-M cases in late April. According to police, Russ was the only member of the duo who used the credit cards that were stolen.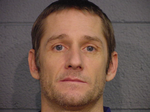 Courtesy of state of Michigan
Eastern Michigan University Department of Public Safety officials reported Wilson stole a wallet at 12:20 p.m. March 28 in Sherzer Hall. He's also accused of taking an unattended purse from an unlocked office between 3:15 and 3:50 p.m. April 9 at the Alexander Music Building.
Each charge of larceny in a building is punishable by a maximum of four years in prison.
Wilson will be in court for a preliminary exam at 8:30 a.m. on May 22, according to records. He's scheduled to be sentenced by Washtenaw County Trial Court Judge Melinda Morris for the U-M cases at 1:30 p.m. June 11.
Wilson has a criminal history, with four previous convictions going back to 1989.
Kyle Feldscher covers cops and courts for AnnArbor.com. He can be reached at kylefeldscher@annarbor.com or you can follow him on Twitter.