Posted on
Wed, May 1, 2013 : 5:58 a.m.
Portage man accused of embezzling $125K from Ann Arbor apartment complex
By Kyle Feldscher
A 36-year-old Portage, Mich. man is accused of forging checks to himself, purchasing groceries and paying his own energy bill while embezzling more than $125,000 from an Ann Arbor apartment complex where he worked.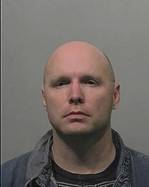 Courtesy of WCSO
Mark Hartmann was arraigned April 22 on one count of embezzling more than $100,000, court records show. He's scheduled to return to court for a preliminary exam at 8:30 a.m. Thursday at the 14A-1 District Court in Pittsfield Township.
A copy of the Ann Arbor police report, obtained by AnnArbor.com through a Freedom of Information Act request, shows Hartmann allegedly took money from the Huron Towers apartment complex from January 2009 until October 2010. According to the police report, Hartmann embezzled $125,113.85 from Huron Towers while he was an employee.
A manager at Huron Towers first reported the embezzlement on Oct. 29, 2010. According to the police report, the manager gave police copies of three checks totaling about $2,700. On the checks, Hartmann forged the manager's signature and made them out to himself, the report stated.
Hartmann worked at Huron Towers from August 2007 until October 2010. The manager told police Hartmann was an assistant manager and was responsible for paying bills.
Ann Arbor police Detective Amy Ellinger was the main investigator on the case. She wrote that the manager discovered the missing checks during the week of Oct. 25, 2010 and confronted Hartmann later on that week about making checks out to himself. Much of the funds came from the Huron Towers' petty cash account.
"Sometimes Hartmann would put $2,500 in the petty account and take $2,500 out," Ellinger wrote in the report.
Throughout the investigation, Ellinger found 75 unauthorized withdrawals from a bank account belonging to Huron Towers. The payments from that bank account often went to DTE Energy, Sam's Club or directly to Hartmann.
Although Hartmann was responsible for paying bills, Huron Towers did not have an account with DTE, the report said.
Hartmann also is accused of making purchases at the Pittsfield Township Lowe's and the Ypsilanti Township Walmart.
It wasn't until April 9 that the investigation resulted in Washtenaw County prosecutors authorizing a warrant for one charge of embezzlement of more than $100,000. Hartmann was arrested on the outstanding warrant and picked up from the Kalamazoo County Jail by Ann Arbor police on April 22. He was taken to the Washtenaw County Jail to be arraigned on the charge.
He was arraigned that day and released on a 10 percent of $10,000 bond. A message was left with Hartmann Tuesday seeking comment.
An official with Huron Towers said he could not comment because of the ongoing court case.
If convicted, Hartmann faces up to 20 years in prison and a fine worth three times the amount he's accused of embezzling.
Kyle Feldscher covers cops and courts for AnnArbor.com. He can be reached at kylefeldscher@annarbor.com or you can follow him on Twitter.