Posted on
Tue, Nov 1, 2011 : 6:49 a.m.
Man accused of hitting woman with belt in Ann Arbor parking structure
By Lee Higgins
Ann Arbor police arrested a man early Sunday after witnesses told them he hit a woman in the back with a belt in the Fourth and William parking structure.
Willie Peavy, 21, of Dayton, Ohio, was arraigned Sunday morning at the Washtenaw County Jail on a charge of assault with a dangerous weapon, police said.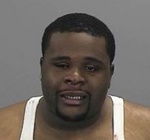 He was released that afternoon on a $5,000 bond, with a right to post 10 percent, jail officials said.
About 1:30 a.m. Sunday, officers responded to a reported disturbance outside Dream Nite Club in the 300 block of South 4th Avenue, police Lt. Mark St. Amour said. Officers saw a large crowd, so they turned on their sirens, police said, prompting people to scatter.
Near the same time, witnesses reported seeing a man hit a woman with a belt on the first floor of the parking structure, and police said several of them tried to intervene.
Police said Peavy swung the belt several times at the woman, hitting her at least once in the back. Officers ordered him to drop the belt, but he refused, St. Amour said.
An officer deployed pepper spray and took Peavy into custody. The woman did not need medical attention.
Police said Peavy assaulted the woman because of a dispute he had been involved in earlier that night in the club. St. Amour did not know what the dispute was about.
A preliminary hearing is scheduled for Nov. 9.