Man pleads no contest to shooting boy in the neck
Posted on Mon, Jul 30, 2012 : 8:21 p.m.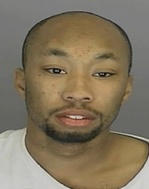 A man accused of shooting a 15-year-old boy in the neck in March in Ypsilanti has pleaded no contest to charges related to the incident.
Marcus Tyree-Lashawn Walker, 23, of Ypsilanti, pleaded no contest in the Washtenaw County Trial Court Monday to a charge of assault with intent to do great bodily harm and a felony firearm charge.
As part of a plea bargain, charges of assault with intent to murder, assault with a dangerous weapon and being a felon in possession of a firearm will be dismissed.
Walker is a habitual offender, which means the maximum prison sentence could be 15 years. As part of the deal, the court agreed to sentence him to between 34 and 67 months.
Walker was accused of shooting a 15-year-old boy in the neck near Armstrong Drive and Armstrong Court in Ypsilanti on March 11. His plea of no contest will be treated by the court as a guilty plea, but will protect him from civil liability.
Sentencing is scheduled for 1:30 p.m. Aug. 27.