Posted on
Fri, Mar 2, 2012 : 5:59 a.m.
Man shot in face is angry judge lowered alleged shooter's bond
By Lee Higgins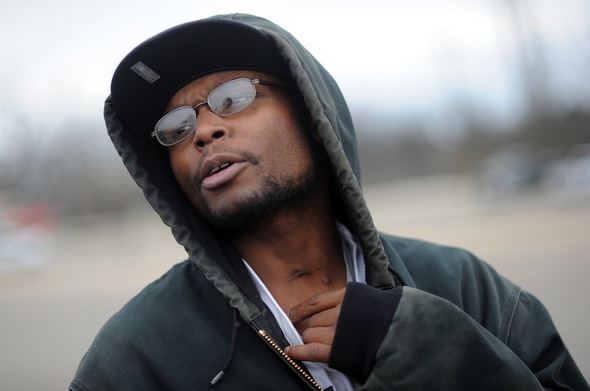 Melanie Maxwell | AnnArbor.com
Antonio Cooper is angry the man accused of shooting him in the face during a robbery last summer was required to pay only $5,000 to get out of jail this week as he awaits trial.
Washtenaw County Circuit Judge Melinda Morris granted a motion Monday reducing the bond of Kennyon Jackson from $100,000 cash or surety to $50,000, with the right to post 10 percent.
"I feel like she's saying my life is worth only $5,000," said Cooper, who was hospitalized for nine days after a bullet went through the roof of his mouth, knocked out three teeth and lodged in his tongue.
"Did she feel sorry for him?" he asked. "I'm not sure. What are her standards?"
Jackson, 19, and Tory Warren, 20, both of Ypsilanti, face charges including assault with intent to murder and armed robbery in the July 11 shooting in the hallway of an apartment building on South Grove Street in Ypsilanti. Police said the men stole cash from Cooper, who was trying to sell them a pair of high-end sunglasses.
Jackson was released Tuesday from the Washtenaw County Jail after posting bond and turned over to Wayne County authorities on a probation violation warrant. He was released Wednesday night from the Wayne County Jail without having to pay additional bond money, jail officials said.
In a motion filed last month, Jackson's attorney, Steven Tramontin, argued that Jackson's bond was excessive considering Warren was released in late July on a $5,000 cash or surety bond. Tramontin noted that Jackson can't afford "such a high bail," has family in the area and a reasonable bond would give him an opportunity to be released so he could assist in his defense.
Cooper pointed out that Jackson is the one accused of shooting him, not Warren. Police said Warren turned himself in within weeks of the shooting, but Jackson wasn't arrested until November when Washtenaw County sheriff's deputies said they found him hiding in the basement of a Superior Township home.
Cooper said Morris' decision needs to be reviewed. "I just don't get it," he said. "I'm baffled by it. I truly am."
Morris did not return a phone call Thursday seeking comment.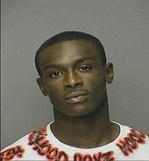 The shooting
Cooper, 23, said he was fortunate to survive the shooting. He encountered the men at about 11:50 p.m. July 11 in the second-floor of his apartment building as he was walking with his girlfriend to their third-floor apartment. He told her to go ahead, as he stayed behind, offering to sell them the sunglasses to help pay off some of his bills. Cooper had seen them before, but unlike his girlfriend, didn't know them. A man, whom police identified as Warren, asked Cooper for change for $50.
Cooper said he took out a money clip. He turned to find another man, whom police identified as Jackson, pointing a gun at his face at "point-blank range," he said. He heard a "loud boom."
"It felt like somebody hit me in the face with a pipe," he said.
"I just started running. I just started zig-zagging through the hallway."
Cooper heard another shot and ran inside his apartment. The men took about $100 cash that he left behind.
He was bleeding and told his girlfriend he had been shot. She dialed 911. Cooper said he had a rush of adrenaline and wasn't feeling a lot of pain.
"I had my girlfriend light a cigarette for me and she passed it to me, then I smoked it," he said.
Minutes later, officers were knocking on the door. Cooper walked to an ambulance, police said, and was taken to St. Joseph Mercy Hospital.
Cooper said when he was in the emergency room medical staff told him to stay calm, that he would be fine and they were doing everything they could.
"I just kept saying, 'Don't let me die," he said. "Don't let me die." Cooper's girlfriend was eight months pregnant and he thought about the possibility that he might never get to see the baby. He asked to see his girlfriend.
"That's the last thing I remember doing is touching her stomach and I just laid back," he said.
Cooper underwent surgery and doctors wired the top part of his jaw. He wasn't able to eat normally for about three months, he said. Cooper said he was grateful to recover and see the birth of his daughter. He doesn't have any lasting medical issues related to the shooting.
"Some days I still wake up and I'm like 'Damn, I really ate a bullet to the face."
Jackson and Warren are scheduled to go on trial in May. Jackson also is charged with possession of a firearm during the commission of a felony, carrying a weapon with unlawful intent, discharging a firearm in a building and possessing a firearm while being a felon.
Lee Higgins covers crime and courts for AnnArbor.com. He can be reached by phone at (734) 623-2527 and email at leehiggins@annarbor.com.