Man to serve 6 years for shooting victim in the face over a pair of designer sunglasses
Posted on Thu, Oct 4, 2012 : 9 a.m.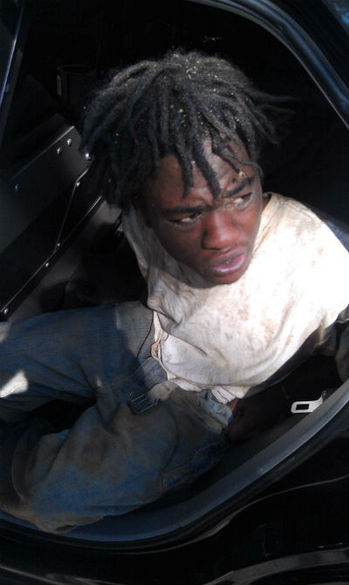 Courtesy of the Ypsilanti Police Department

An Ypsilanti man who failed to show up for his original sentencing hearing after pleading guilty in a 2011 shooting incident was sentenced by Judge Melinda Morris in the Washtenaw County Trial Court last month, police said.

This time, Kennyon Jackson, 20, didn't have a choice to show up or not -- he was caught in August hiding under insulation in a Superior Township attic and was in jail with no bond until the Sept. 10 sentencing.

Jackson was sentenced to four years in prison on a charge of assault with intent to do great bodily harm and two years on a felony firearm charge. The sentences will run consecutively.

"We were pretty pleased," Ypsilanti police Det. Joe Yuhas said.

In May, Jackson pleaded guilty to charges related to shooting Antonio Cooper in the face at a South Grove Street apartment in Ypsilanti while Cooper was trying to sell Jackson and Tory Warren, who was also charged in the shooting, a pair of high-end, Cartier sunglasses. The incident occurred in July 2011.

Police arrested Jackson in November 2011 at a Superior Township apartment. He was lodged at the Washtenaw County Jail on a 100,000 cash or surety bond until February, when Judge Melinda Morris lowered his bond to $50,000 with the right to post 10 percent. He bonded out of jail in late February after paying $5,000.

Jackson didn't show up for his sentencing in June. Police caught up with him in August at a home in the 1500 block of Stratford Court in Superior Township. Jackson was found "hunkered" down in some attic insulation, police said.

He had his original bond revoked and was held in jail with no bond until sentencing, Yuhas said.