Posted on
Wed, Dec 21, 2011 : 6:27 p.m.
Man who ran over gosling is sentenced to a year of probation
By Lee Higgins
A man who ran over a gosling in Milan in May, telling police he wasn't going to make an effort to avoid it, was sentenced Wednesday afternoon to a year of probation and ordered to complete 80 hours of community service.
Norman Melvern Stowell, 70, of Milan, pleaded guilty Nov. 7 to a misdemeanor charge of cruelty to animals.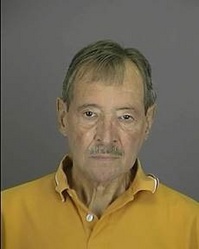 Stowell declined to address the court prior to being sentenced by Washtenaw County Circuit Judge Archie Brown.
Stowell's attorney, David Goldstein, argued against a lot of community service for Stowell, saying in court that Stowell has no criminal record, is 70 years old and has health issues.
He has "nothing in his background to indicate he has any problem whatsoever with animals," Goldstein said.
"It was an unfortunate situation I think to some extent got a little bit blown out of proportion," Goldstein said.
Milan police said Stowell was parking his Jeep Compass outside the American Legion on Wabash Street on May 14 when he drove directly over a group of geese as they were walking in some grass. A gosling was found dead 50 feet from where Stowell parked, police said.
When a woman yelled at Stowell he "flipped her off," a police report said. According to the report, he told police that he wasn't going to stop, wait or drive around the geese and it was a waste of tax dollars to prosecute him.