Posted on
Fri, Feb 1, 2013 : 5:58 a.m.
Man who beat boy with leather belt to be released from jail Feb. 15
By Kyle Feldscher
The Pittsfield Township man convicted of striking a boy up to 15 times with a black leather belt will be released from jail in 15 days.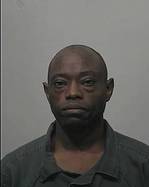 Courtesy of WCSO
Washtenaw County Trial Court Judge Melinda Morris sentenced Paul Magala, 37, to three years of probation for second-degree child abuse Thursday. Morris was standing in for Washtenaw County Trial Court Judge David Swartz, who was out because of a medical operation.
Morris followed the probation department's recommendation of three years of probation for the one count of second-degree child abuse. The probation department recommended Magala serve 120 days in the Washtenaw County Jail, credit for 85 days already served, as a condition of his probation.
Morris ruled he serve 100 days in the jail, credit for 85 days served. That would allow Magala to be out of jail by mid-February.
Second-degree child abuse is punishable by a maximum of 10 years in prison.
Magala apologized during his sentencing hearing Thursday, but most of his remarks before Morris were inaudible.
AnnArbor.com released the details of a search warrant affidavit from Magala's case Wednesday. According to the police document, Magala struck a boy either 14 or 15 times with a black leather belt. The affidavit revealed Magala was angered by the boy's refusal to eat a banana because it was not ripe.
Washtenaw County Assistant Prosecutor J. Samuel Holtz said statements Magala made to the probation department before he was sentenced showed he viewed the assault as discipline.
"He doesn't understand why this is a serious situation, but it's clear that it is," Holtz said.
Morris viewed the video of the Dec. 30, 2011 assault that was provided to Child Protective Services before being turned over to Pittsfield Township police in November. Magala was charged with second-degree child abuse and third-degree child abuse on Nov. 7 and has been held in the Washtenaw County Jail on a $75,000 bond since his arraignment.
The boy did not get medical treatment following the assault, but Holtz said he suffered marks and bruising on his legs.
Magala's attorney, Erika Julien, pointed out that Magala had no criminal history before the offense.
The charge of third-degree child abuse was dismissed Thursday as a part of a plea agreement.
Kyle Feldscher covers cops and courts for AnnArbor.com. He can be reached at kylefeldscher@annarbor.com or you can follow him on Twitter.