Medical records to be released to lawyer of man accused of providing heroin causing death
Posted on Thu, Aug 2, 2012 : 1:30 p.m.
A ruling last week in the Washtenaw County Trial Court will allow the medical records of Nicholas Belanger to be released to the defense team of the man accused of providing the heroin that killed him.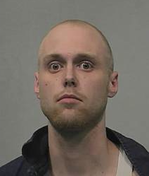 Courtesy of the Washtenaw County Sheriff's Office
Washtenaw County Trial Court Judge Donald Shelton ruled July 24 that Belanger's records from his Brighton Hospital stay from Oct. 23, 2011 to Nov. 3, 2011 should be made available to Brendan Lathrop's attorney, records show.
Daniel Geherin, Lathrop's attorney, had filed a motion for the Brighton Hospital records — along with prescription records and other medical records dating back to October 2010 — to show possible drug abuse in Belanger's past.
Belanger was discovered dead in his car outside Lathrop's apartment on Jan. 22. He was 26 years old. Lathrop has been charged with providing the heroin that led to the overdose along with delivery of a controlled substance less than 50 grams. He faces a lifetime in prison, if he's convicted.
Shelton ruled in a court hearing last week to release the records over the protests of Washtenaw County Assistant Prosecutor Blaine Longsworth. The records should have had no bearing on the case because the time difference between the hospital stay and Belanger's death wouldn't prove anything, Longsworth wrote in a brief.
"Undeniably, no controlled substance before or even during his stay at Brighton Hospital could have contributed to his death," Longsworth wrote.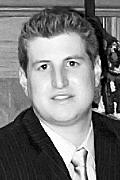 Courtesy of MLive
Longsworth was also critical of the request for all records from October 2010 until Belanger's death in January, calling it "a classic fishing expedition."
The 26-year-old Belanger was a graduate of Saline High School and a hockey coach at Father Gabriel Richard High School. He was found dead outside of Lathrop's Park Place apartment in his car.
The next hearing in the case is scheduled for 1:30 p.m. Aug. 14, according to court records. The trial date in the case is on Sept. 17.
Lathrop in still is being held without bond in the Washtenaw County Jail.