Men were playing 'passing game' before shot was fired in road rage incident
Posted on Thu, Jul 19, 2012 : 6:45 p.m.
Two men involved in an early-morning road rage incident in Ypsilanti Township Wednesday that resulted in the discharge of a firearm were playing "a passing game" on South Huron Street, Eastern Michigan University Police Chief Bob Heighes said.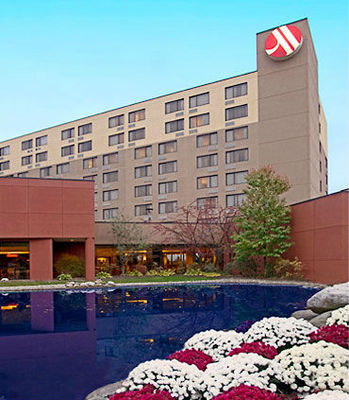 From the Ann Arbor Marriott Ypsilanti at Eagle Crest website
"They were having a passing contest back and forth," he explained. "They must have been quite upset.
The men played the game, speeding up and slowing down beside each other a number of times before the victim pulled onto Huron River Drive and into the parking lot of Ann Arbor Marriott Ypsilanti at Eagle Crest, which is partly owned by the university, in order to avoid the suspect, who was driving a white Mercedes SUV.
The suspect pulled up behind the victim's car and fired a gunshot from the window of his vehicle. The shot hit the rear bumper of the victim's vehicle. The suspect then sped away, according to Heighes, which means the victim did not get a good look at him. Neither men exited their vehicle. The victim was not injured.
Police did not release much information about the victim besides that he was not an EMU student and that he was heading to work at the time of the incident, which occurred around 6:05 a.m. Wednesday.
EMU police continue to investigate. In the meantime, Heighes said people should be careful on the road.
"If somebody's following you in that way, we would encourage you to pull into the parking lot of a police station," Heighes said.
If that's not possible, choose a well-populated place to stop so other witnesses can help gather a suspect description, he said.