Posted on
Tue, Apr 2, 2013 : 1:42 p.m.
Officials: Blow from frying pan may not have caused man's death
By John Counts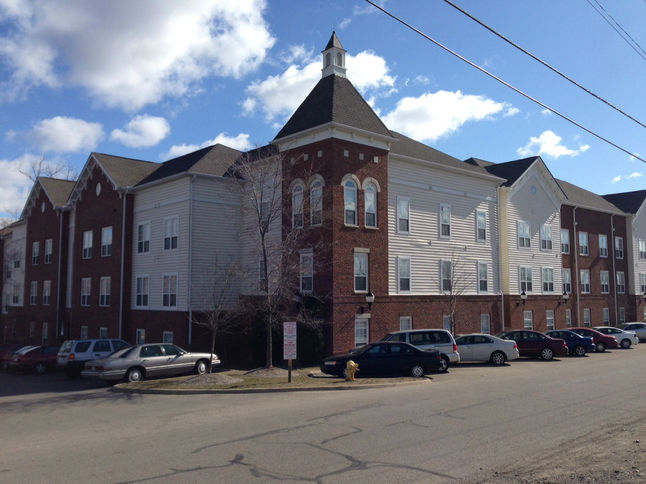 John Counts | AnnArbor.com
Officials are still trying to determine exactly how 46-year-old John Lawrence died at the Peninsular Place apartment complex in Ypsilanti Sunday night.
A preliminary autopsy performed by the Washtenaw County Medical Examiner revealed blunt force trauma might not be the cause of death, said Ypsilanti police Det. Joe Yuhas. Police Monday said that appeared to have been the cause.
"He was hit with a frying pan," Yuhas confirmed Tuesday. "We don't know if that contributed to the cause of death at this time."
The final autopsy and toxicology reports won't be ready for a few weeks. Police would not immediately elaborate on what is known about the cause of Lawrence's cause of death.
Police will still be seeking unspecified charges against the 20-year-old man and 20-year-old woman who have been held at the Washtenaw County Jail since being arrested Sunday night after John Lawrence's death.
Yuhas said the warrant will be taken to the prosecutor's office Wednesday morning for review. Any final charges will be up to prosecutors, he added. The two are expected to be arraigned on charges by Wednesday afternoon.
Police believe the two 20-year-olds killed John Lawrence during an argument about the lease between the roommates. Raven Lawrence said she called her father to come to her aid after she felt threatened by the 20-year-old man. The Eastern Michigan University student said she was taking her father's registered handgun to his car after he arrived when the 20-year-olds locked her out of the apartment. When she came in with police, John Lawrence was lying on the floor dead, Raven Lawrence said.
Raven Lawrence said her father drove to Ypsilanti from his home in Detroit to help her, though officials indicated he is from River Rouge.
Police said the 20-year-old man is a Farmington Hills resident, but Raven Lawrence said the man had been staying at the apartment she shared with the 20-year-old woman, the man's girlfriend. Their 2-month-old baby also lived at the apartment, Raven Lawrence said.
John Counts covers cops and courts for AnnArbor.com. He can be reached at johncounts@annarbor.com or you can follow him on Twitter.