UPDATED:

Pittsfield Township police release photos of suspect in sexual assault

Posted on Fri, Oct 26, 2012 : 5:29 p.m.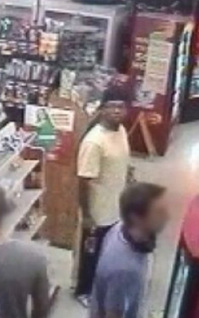 Courtesy Pittsfield Township Police
Editor's note: Police have now indicated that the incident is classified as a sexual assault, not an attempted sexual assault. This story was updated at 6:15 p.m. with additional information from Gordy Schick.
Pittsfield Township police have released several photos of a man they believe may have sexually assaulted a woman after knocking her to the ground and dragging her to a secluded area Thursday night.
Around 9:40 p.m., after shopping at a party store near Clark and Golfside roads, a 53-year-old woman was walking through a nearby office park in the 4900 block of Clark Road when a man grabbed her from behind, police said.
The man reportedly grabbed the woman by the arm and dragged her into a more secluded area surrounded by bushes and shrubs, said Pittsfield Township Deputy Police Chief Gordy Schick.
After punching the woman several times in the back of the head, the man tried to remove some of her clothing, Schick said. The woman was able to fight the man off several times.
A pedestrian in the area was able to interrupt the attack, police said. The suspect ran south away from the scene along Golfside Road and into a building at a nearby apartment complex, Schick said.
The woman stated she had never seen the man before, and believed the man may have been following her, Schick said.
The pedestrian was also able to provide a better description of the suspect, which led police to a nearby party store where they obtained several photos, Schick said.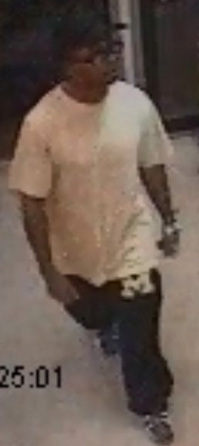 The photos, which were taken at a party store near the scene of the crime, show a man wearing a light-colored shirt, dark baseball cap and dark pants with a visible block "M" on the left leg.
The man fits the suspect description released by police: A black man in his late 20s to early 30s, 5'8" and weighing about 150 pounds.
The suspect was said to be wearing a plain white T-shirt and dark pants.
Police are asking anyone who may have witnessed the attack or information regarding the incident to contact Pittsfield Police at (734) 822-4911 or the Confidential TIP Line at (734) 822-4958.