Police: 2 suspected in Ann Arbor home invasion could be involved in others
Posted on Fri, Sep 28, 2012 : 5:58 p.m.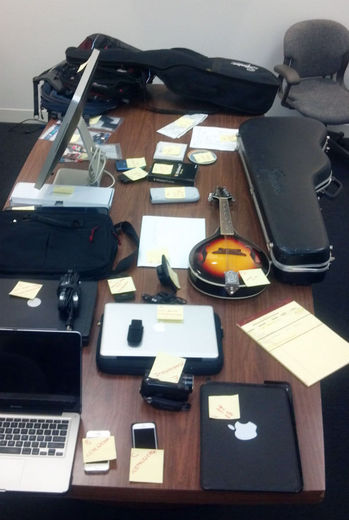 Courtesy of the Ann Arbor Police Department
One man has been charged and another is awaiting arraignment for a single Ann Arbor home invasion, but the two are suspected in more, police said Friday.
Michael Stallard, 57, of Ann Arbor, was arraigned Thursday on first-degree home invasion charges for allegedly breaking into a residence in the 700 block of South Division Street and taking a laptop among other items, according to police.
A 59-year-old Ypsilanti man is expected to be arraigned next week on charges in the same incident. AnnArbor.com does not release the names of suspects until they are officially charged at an arraignment.
On Sept. 17, a victim was returning to a home on Division when the person saw a suspect leaving the residence carrying something, Ann Arbor police Sgt. Earle Fox said. The method of entry was an unlocked door. During the investigation, police were able to identify a vehicle, and subsequently Stallard and his alleged accomplice.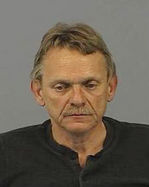 Courtesy of WCSO
Police executed a search warrant at a residence connected with the two men and found a plethora of items including laptops, camcorders, guitars and a mandolin.
"We discovered a lot of property that we believed to be stolen," Fox said, estimating that there were about 30 items.
While the suspects' arrest warrants only list charges for the Division Street home invasion, they are suspected in several other home invasions in the Ann Arbor area and East Lansing. More charges could be forthcoming, Fox confirmed.
Specifically, the men are suspected in home invasions on the north side of Ann Arbor. Police also aren't ruling out Stallard and the Ypsilanti man being partly responsible for a recent increase in Ann Arbor home invasions.
Police believe the stolen property was being sold to another party, who then went on to sell it in a traditional fencing operation.
"We were just lucky this stuff already hadn't been resold," Fox said about the recovered items.
Stallard is free on a $5,000 personal recognizance bond, according to court records.
Police continue to investigate the cases. They urge people to lock their doors and call the AAPD if they have had any property stolen from them recently. People are encouraged to call the Ann Arbor police anonymous tip line at 734-794-6939 or Crime Stoppers 1-800-SPEAK UP (773-2587).