Posted on
Thu, Oct 4, 2012 : 5:59 a.m.
Police: Victim in fatal shooting identified; man and suspect were co-workers
By John Counts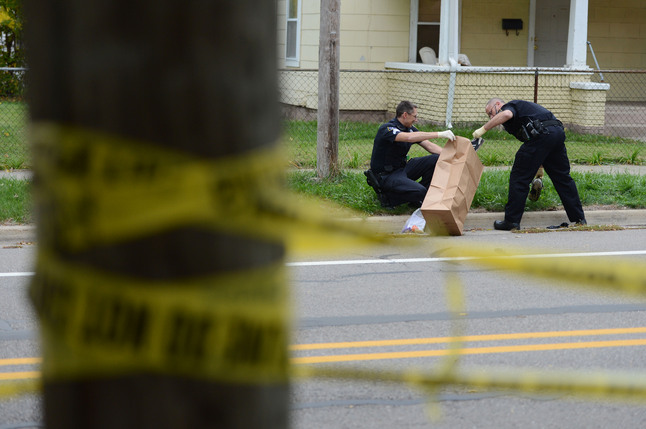 Melanie Maxwell | AnnArbor.com
The man shot and killed in Ypsilanti Wednesday afternoon has been identified as 29-year-old Superior Township resident Bhagavan Yashura Allen, Ypsilanti police confirmed Thursday morning.
The suspect in the homicide is a 34-year-old Ypsilanti Township man and a co-worker of Allen's, police said. The two worked at a business near South Grove and South streets where the fatal shooting occurred around 4 p.m. Wednesday, Ypsilanti police said.
When police arrived, Allen was suffering from numerous gunshot wounds. He was transported to St. Joseph Mercy Hospital, but died on the way, according to a news release.
The weapon appears to have been a .45 caliber semi-automatic handgun. Police think the two men had argued earlier in the day. When they met up after work, the 34-year-old man allegedly shot Allen multiple times.
The 34-year-old has not been arrested yet, but police continue to search for him.
Witnesses have described the suspect as a black man about 6 feet 4 inches tall, weighing about 240 pounds. He was wearing dark jeans, a dark black or blue hooded sweatshirt and a light blue do-rag, they said.
If you have any additional information regarding this case please contact Det. Sgt. T.C. Eberts at (734) 482-9878 or Crime Stoppers at 1-800-SPEAKUP (773-2587).
John Counts covers cops and courts for AnnArbor.com. He can be reached at johncounts@annarbor.com or you can follow him on Twitter.