Posted on
Mon, Jun 3, 2013 : 6:50 p.m.
Police investigating whether BP gas station robberies are related
By John Counts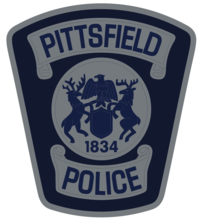 Pittsfield Public Safety Director Matt Harshberger confirmed Monday afternoon that police are investigating the armed robberies of two gas stations to see if they are related.
Police arrested a 25-year-old Sebewaing, Mich. man after he reportedly brandished a shotgun during a robbery at a BP gas station near Washtenaw Avenue and Golfside Drive Monday morning, three days after a BP gas station was robbed west on Washtenaw in Ann Arbor on Saturday.
"The circumstances seem to be very, very similar," Harshberger said.
In both cases, the suspect was a masked white man with a long gun who walked in and demanded money. The suspect escaped on Saturday, fleeing southbound on Yost Boulevard, Ann Arbor police said.
The suspect on Monday wasn't so lucky. He attempted to flee in a vehicle, but quickly got hemmed in by traffic, Harshberger said.
"I think he saw our vehicles arriving on scene," he added.
The man hopped out of the vehicle and attempted to flee on foot.
"He ended up running by one of our guys," Harsheberger said.
Officers chased the man down and arrested him without incident. A shotgun was recovered. The man is being held at the Washtenaw County Jail where charges could be forthcoming.
John Counts covers cops and courts for AnnArbor.com. He can be reached at johncounts@annarbor.com or you can follow him on Twitter.