Posted on
Wed, Nov 21, 2012 : 9:20 a.m.
Police: Man arrested after attempting to steal $2,000 worth of holiday gifts from Briarwood Mall
By John Counts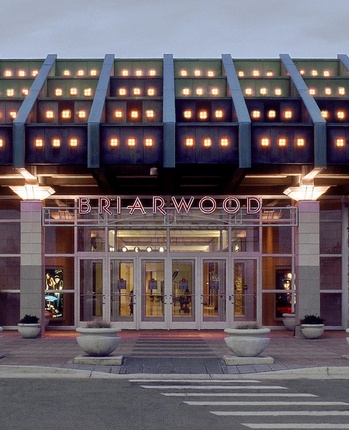 File photo
Editor's note: This story has been updated with information about the suspect's arraignment and his name.
A 40-year-old Detroit man had his holiday shopping cut short Monday when he was arrested and accused of piling $2,000 worth of women's clothing and perfume into two large bags and trying to walk out of Macy's at Briarwood Mall without paying.
Laurence Martin Jordan was arraigned on a first-degree retail fraud charge Tuesday in the matter and released from jail after posting 10 percent of a $1,000 bond, according to court records.
Loss prevention officers at the department store had been eyeing the man while he browsed the racks around 7 p.m., said Lt. Renee Bush of the Ann Arbor Police Department.
"He placed clothing inside the bags, along with the perfume, and decided to leave without paying," she said, adding that police think the man was shoplifting holiday gifts.
The loss prevention officers apprehend the man outside the store.
"There was a little bit of a scuffle," Bush said. "He was not happy to be arrested."
The man was taken back into the store while Ann Arbor police were dispatched. He was arrested and taken to the Washtenaw County Jail, Bush said. He will likely be charged with first-degree retail fraud.
John Counts covers cops and courts for AnnArbor.com. He can be reached at johncounts@annarbor.com or you can follow him on Twitter.