Posted on
Tue, Jun 18, 2013 : 6:29 p.m.
Police: Man arrested for masturbating while riding bike through The Diag
By Kyle Feldscher
University of Michigan police arrested a man who was masturbating while riding his bike through The Diag Monday evening, which is the second arrest for public masturbation in two days.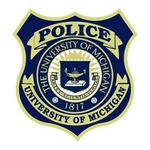 Police received a call about the man at 6:41 p.m. Monday and responded to the Diag on the University of Michigan's campus. The 46-year-old man reportedly was riding a bicycle with his shorts down and fondling himself, according to police.
Responding officers located the man and arrested him. During the arrest, police found what they suspect were drugs on the man.
The man was released and awaits potential charges from the Washtenaw County Prosecutor's Office.
The arrest came one day after a 52-year-old man was arrested for masturbating during the showing of Skyfall, the latest movie in the James Bond series, at the Ann Arbor Summer Festival.
Both men are not affiliated with the university.