Posted on
Wed, Dec 14, 2011 : 6:32 p.m.
Police plan stepped-up drunken-driving patrols for holidays
By Cindy Heflin
The Washtenaw County Sheriff's Office is warning holiday revelers not to get behind the wheel if they've had too much to drink. If they do, they run the risk of being arrested by officers participating in stepped-up drunken driving enforcement starting Friday.
The sheriff's department, as well as police from Ann Arbor, the University of Michigan, Pittsfield Township, Saline, Chelsea, Milan and Northfield Township, put more than 200 hours into drunken-driving enforcement between Dec. 16 and Jan. 2.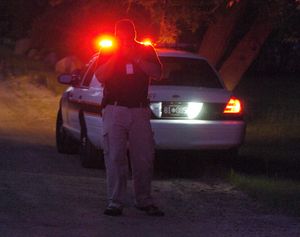 Federal funds administered by the Office of Highway Safety Planning will pay for the stepped-up enforcement, the sheriff's department said in a news release.
In Michigan, a motorist can be arrested for drunken driving with a blood-alcohol level of 0.08 percent or higher. A drunken-driving conviction carries with it penalties including court costs and fines, increased car insurance rates, legal fees and $2,000 in driver responsibilities fees, the release said.
Crashes involving alcohol tend to cause more serious injuries than those involving sober drivers, the sheriff's department said. Police suggest holiday revelers designate a sober driver or call a cab to get home safely if they've been drinking.