Posted on
Fri, Oct 5, 2012 : 2:59 p.m.
Police release name of Ypsilanti Township man wanted in fatal shooting
By John Counts
A warrant was issued Friday for the arrest of the 34-year-old Ypsilanti Township man wanted in connection with the fatal shooting Wednesday of Bhagavan Allen in Ypsilanti.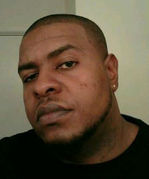 Police are looking for
Leonard Lamont Ware
, who was Allen's co-worker at Marsh Plating Corp. He is charged with homicide/open murder, carrying a concealed weapon, possession of a weapon by a felon and the commission of a felony with a firearm.
Ypsilanti police Sgt. Thomas Eberts said police are currently searching a wide-ranging area for Ware.
"We've been questioning family members and people close (to Ware)," Eberts said.
So far, the information gleaned from the interviews hasn't been substantial enough to lead police to Ware.
Police believe Ware shot Allen on South Grove Street near South Street about 4 p.m. Wednesday following a dispute at work over job performance. Huron Valley Ambulance paramedics took Allen to St. Joseph Mercy Hospital in Superior Township, but he died on the way, police said.
The pair argued as they walked down South Grove on opposite sides of the street about 4 p.m. Wednesday, according to police. Allen crossed the street as the men approached the South Street intersection. He might have been expecting a continuation of the wrestling-type of physical contact the two were engaged in earlier at plant where the two worked and the fight started, police said.
The 34-year-old suspect is accused then of stepping between a tree and a fence to pull a .45 caliber handgun and fire two shots at Allen, which knocked him to the ground in the bike lane of the street. The suspect then allegedly stood over Allen's fallen body and shot three or four more rounds at him, police said.
Police plan on issuing a "wanted" poster later Friday afternoon.
Anyone with information regarding Ware's location is asked to contact Det. Sgt. T.C. Eberts at (734) 482-9878 or Crime Stoppers at 1-800-SPEAKUP (773-2587).
Editor's note: Ware is from Ypsilanti Township, not Superior Township. The headline and story have been corrected.
John Counts covers cops and courts for AnnArbor.com. He can be reached at johncounts@annarbor.com or you can follow him on Twitter.