Posted on
Fri, Nov 2, 2012 : 5:05 p.m.
Police release photo of man said to be witness in I-96 corridor shooting
By Kyle Feldscher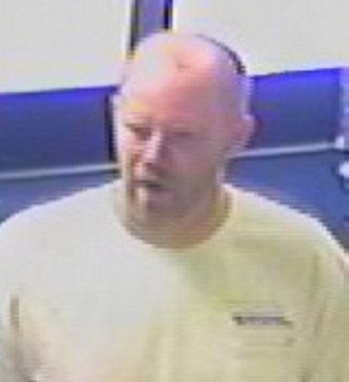 Courtesy of Michigan State Police
The
Michigan State Police
released photos
Friday of a man they described as a "potential witness" in the
I-96 corridor shootings
.
Police said he was seen on Saturday in Brighton and may have information related to the case. The photos were taken at the Mobil gas station in Brighton on Oct. 27, according to a police statement. The man reportedly is driving Chevrolet Malibu believed to be from model years 2008 through 2012, police said.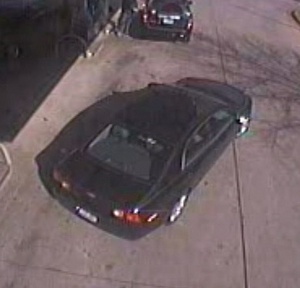 State police photo
There were two shootings on Saturday, both of which occurred on eastbound I-96 between M-52 (Stockbridge Road) and Fowlerville Road. A man was injured in one of the shootings. He is the only person who has been injured so far.
Police were pulling over black and dark-colored vehicles on US-23 south of I-96 earlier this week after a report of a possible shooting on US-23 in the Brighton area. Police later said there was no shooting and any people arrested during that time had outstanding warrants.
There have been 24 known shooting incidents that took place between Oct. 16 and Oct. 27. Most of them did not occur on the freeway, police said.
"It is believed the suspect has spent a considerable amount of time in, or is otherwise familiar with, the areas where the shootings occurred," police said in the release. "The suspect would have been unaccounted for at the times of the incidents and, if he did not have a legitimate reason to be in the affected areas, he may have fabricated stories regarding his activities during those time periods."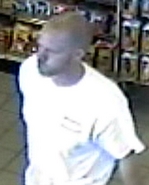 There have been no arrests in the case and a
reward of $102,000
is being offered to anyone who can provide information leading to the arrest of the suspect.
The suspect is described as a white man in his late 20s or early 30s, and has been described as clean-shaven, although police believe he may be changing his appearance. According to a police statement, the man is familiar with the areas where the shootings have occurred.
Police have received more than 2,200 tips related to the case. A police task force is investigating the shootings, which have taken place in Ingham, Livingston, Oakland and Shiawassee counties.
Police said Thursday they will increase their presence along I-96 Saturday to reassure the thousands of motorists expected to travel along Interstate 96 to Michigan State University's home football game against Nebraska. The extra patrols will run roughly from the Livingston County line to U.S. 127, Ingham County Sheriff Gene Wriggelsworth said at the press conference.
One person has been injured so far in the shootings.
Anyone with information on the shootings is encouraged to call Crime Stoppers at 1-800 SPEAK UP (773-2587).
Click on the markers in the interactive map below to see when, where and how many shootings occurred at each location.


View I-96 Corridor Shootings in a full screen map
Kyle Feldscher covers cops and courts for AnnArbor.com. He can be reached at kylefeldscher@annarbor.com or you can follow him on Twitter.