Posted on
Fri, Aug 31, 2012 : 3:41 p.m.
Police: Sex assaults put 14-year-old boy at risk for HIV
By John Counts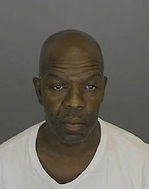 Courtesy of WCSO
The suspect in a sexual assault on a 14-year-old boy did not tell the victim that he's HIV positive, investigators said Friday afternoon.
Multiple charges against 53-year-old Leonardo Devinci Christian include one count of sexual penetration with an uninformed partner when there's risk of AIDS, a felony that carries a maximum penalty of four years in prison.
The victim, who told police he was 13 when the alleged assaults started, met Christian when the boy was invited to free holiday meals that Christian organized for the community.
Police said they don't yet know whether the boy is infected with the HIV virus, which can lead to AIDS. They also don't know whether other victims could come forward, since Christian appears very active in children's charitable efforts.
Police are still trying to determine if Christian passed the virus on to the 14-year-old boy.
"We don't know yet," said Sgt. Thomas Eberts of the Ypsilanti Police Department.
The two other felony charges Christian faces are second-degree criminal sexual conduct and CSC assault with intent to penetrate. He also has been charged with two high court-misdemeanors. A preliminary examination is scheduled for Sept. 11 in district court.
Christian was arrested Wednesday by police while he was driving around downtown Ypsilanti, where he is a well-known figure. He was a familiar face at Ypsilanti City Council meetings, which he videotaped for the website Ypsinews.com.
"I was deeply saddened to hear the news today and my heart goes out to the victim and family," Steve Pierce, co-founder of Wireless Ypsi which operates the site, told AnnArbor.com in an email.
Mayor Paul Schreiber said he was "shocked" by the charges.
"I'm sorry to hear this," Schreiber said. "It's just really surprising… I don't like to hear stuff like this."
Schreiber said Christian is a community event organizer that has been "around for quite awhile."
"He did a fundraiser when there was a fire at Paradise Manor in 2007," Schreiber said. "Three children died and he did a fundraiser to help the families."
It was at one of the many fundraising events Christian organized that he was reportedly put into contact with the 14-year-old victim. Police said he gave the boy and his family free tickets to a charity Christmas dinner held at Korey's Krispy Krunchy Chicken and Coops Charity Poker Room.
Corey Barden, the restaurant's owner, also was shocked at the allegations. Christian had held the Christmas event at the Pearl Street eatery for the past three years.
"I wouldn't think anything like that," Barden said. "The only way I knew him was he was doing good for the community."
Robert Doyle, Communications Manager for Wayne Disposal, Inc., said his company, which does a lot of community outreach programs, donated to one of Christian's fundraisers.
Doyle said Wayne Disposal, a commercial hazardous waste landfill located in Van Buren Township, donated $300 to a fundraiser for the Ronald McDonald House.
"It's shocking and just terrible news to even hear (this)," Doyle said.
Doyle said his company is always looking for organizations and causes to donate to and the company was given Christian's name.
"That's kind of how we were involved with his organization, "Doyle said. "He's done a lot of good work up to this point which is why it's so shocking."
Police are looking into whether Christian came into contact with other victims through his charitable work.
"We are investigating and working on identifying more victims," Eberts said.
The 14-year-old came to police attention when he disclosed information to a "required reporter," which includes people in professions like medicine and education. That person then reported it to Child Protective Services, which contact Ypsilanti police.
Christian's apartment was searched with a warrant after his arrest.
"We did collect some evidence and we are in the process of going through it," Eberts said.
AnnArbor.com staff reporter Katrease Stafford contributed to this report.
John Counts covers cops and courts for AnnArbor.com. He can be reached at johncounts@annarbor.com or you can follow him on Twitter.