Posted on
Wed, Jan 2, 2013 : 4:45 p.m.
Ann Arbor property manager: New Year's Eve party organizers did what they could to stop fight
By John Counts
The manager of the property where three men were injured in a New Year's Eve brawl said the party's organizers did what they could to stop the fight.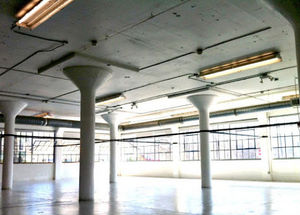 Courtesy of ptallen.com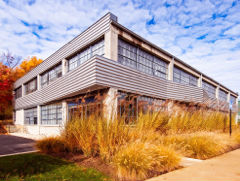 Courtesy of ptallen.com
Doug Allen is a property manager for the company Peter Allen and Associates, which owns the Riverfront Building at 1250 N. Main St. in Ann Arbor where the fight occurred. He said he leased the 7,000-square-foot building to a company called Metal Apes LLC for the night.
"They (were) an LLC that puts on events," he said. "These guys seemed legit."
William Fairbanks of Metal Apes LLC did not immediately respond to email messages from AnnArbor.com.
Allen has been renting out the 1930s manufacturing building, which was rehabbed in the 1990s, since it's been vacant for the past year. A number of art showings, events and fundraisers have come through the building.
Allen said Metal Apes signed a security deposit he described as "pretty hefty" and fulfilled its end of the agreement despite the fight that brought police to the party. Ann Arbor police were later dispatched to two area hospitals after receiving reports of three men being beaten and cut by men they didn't know. All men were taken to the hospital, treated and released, according to police.
Allen visited the party twice -- once at 7 p.m. and another time at midnight -- and said it didn't seem to be out of hand.
"It was definitely a party," he said. "It didn't seem crazy."
He estimated that there were about 150 people at the party around midnight. To his knowledge, Allen said the trouble started around 1:30 a.m.
"They kicked people out," he said. "They thought it got out of hand with certain people. As far as I know, people came who shouldn't have been there."
Police said a fight started at the party, then spilled outside. By the time officers arrived around 1:41 a.m., there was no fight in progress and many people were leaving. An 18-year-old Ypsilanti man later told police he was knocked to the ground and beaten by multiple people. He suffered lacerations to his leg and near his clavicle. A 20-year-old Warren man and a 22-year-old Ann Arbor man also reported being beaten in a similar fashion and receiving lacerations, police said.
The 22-year-old said he was hit in the face with a bottle.
"This is unfortunate," Allen said. "They were just trying to have a good party for their friends. My clients I rented to ... did their part to make sure it was safe and secure. They're as surprised as I am."
Allen said the space will continue to be leased for events until it is occupied. He has a couple of interested parties already.
"I'm not going to stop doing events there," Allen said, but added he will probably stop doing New Year's Eve parties. "You don't know who is going to come to a public party."
John Counts covers cops and courts for AnnArbor.com. He can be reached at johncounts@annarbor.com or you can follow him on Twitter.