Saline man charged in sexual assault of 11-year-old boy held on $300,000 bond
Posted on Tue, Oct 23, 2012 : 2:11 p.m.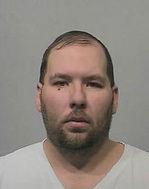 Courtesy of WCSO

A 32-year-old Saline man accused of assaulting an 11-year-old boy was arraigned Saturday on four-counts of criminal sexual conduct, state police confirmed.

Nathan Bevens was charged with two counts of first-degree criminal sexual conduct and two counts of second-degree criminal sexual conduct.

The incidents were reported to Michigan State Police on Oct. 11. State police were not releasing where the alleged incidents occurred, or any other information at this time.

Magistrate Thomas Truesdell set Bevens' bond at $300,000 cash and scheduled a preliminary examination for Nov. 1, according to court records.

Bevens remains in the Washtenaw County Jail.