Dexter High School put under lockdown - but not for gunshots
Posted on Fri, May 4, 2012 : 2:09 p.m.
Dexter High School was sent into lockdown once again Friday after reports of gunfire near the campus.
But this time, what sounded like a gunshot turned out to be a classroom experiment.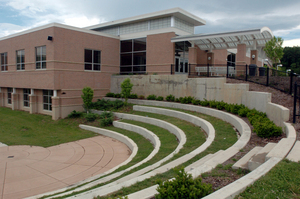 AnnArbor.com file photo
"It was a science project that went boom," said Derrick Jackson, spokesman for the sheriff's office.
The school community has been on edge about sounds that resemble gunfire after having gone into lockdown twice in the last month for what turned out to be people shooting at targets in the area, Jackson said.
On Friday, deputies from the Washtenaw County Sheriff's Office were dispatched to the school at about 1:30 p.m. after hearing reports of what again sounded like gunshots.
The school was briefly sent into lockdown until deputies learned about the science experiment.
Jackson said the teacher who was conducting the science project did not notify the rest of the school that loud, gunshot-like noises would be part of it.