Posted on
Sat, Dec 3, 2011 : 12:30 p.m.
Man charged with murder in beating at Scio Township auto dealership
By Lee Higgins
A second man has been charged with murder in the 2006 beating of a security guard at a Scio Township auto dealership that investigators said caused the guard's death.
Jonathon Lee Aiden, 31, who is serving prison time in Florida for burglary, was charged Thursday with murder in the death of 55-year-old William Samuel Kenney of Lodi Township, Washtenaw County court records show.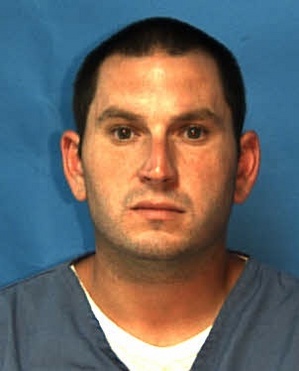 Shane Noel Roscoe, 46, of Redford, who was the 2006 Democratic candidate for Putnam Township supervisor, already is awaiting trial on a murder charge in the case. Aiden has not yet been arraigned in court. Washtenaw County Sheriff's Department spokesman Derrick Jackson did not respond to a request Friday seeking comment.
Kenney was critically injured Aug. 18, 2006, after being beaten and run over during a robbery at Jim Bradley Pontiac-Buick-GMC on Jackson Road, where Aiden and Roscoe formerly worked in the tech area. Deputies found Kenney on the ground outside near a car and that a safe in an office had been tampered with, court records show. Kenney died 27 days later.
Washtenaw County Medical Examiner Bader Cassin testified at Roscoe's Oct. 6 preliminary hearing that Kenney died after blood clots that had formed in his right leg migrated into his lungs, obstructing blood flow from the heart to the lungs. Cassin testified that Kenney was at risk for the clotting because of injuries he sustained in the beating and his limited mobility as a result of it. He testified that Kenney took a heavy blow to the skull and could have been struck with a broad-based object such as a rock or brick.
In addition to murder, Aiden is charged with safe-breaking and breaking and entering a building with intent. He is at Holmes Correctional Institution in Bonifay, Florida, after being sentenced in May to nearly three years in prison for burglary. It's unclear when he will appear in court. Roscoe is scheduled to return to court March 12.
Lee Higgins covers crime and courts for AnnArbor.com. He can be reached by phone at (734) 623-2527 and email at leehiggins@annarbor.com.