Posted on
Tue, Jun 18, 2013 : 5:58 a.m.
Stats: Home invasions, animal complaints and juvenile issues on the rise in Washtenaw County
By John Counts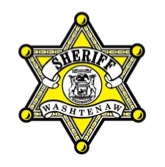 Residents who live in areas policed by the Washtenaw County Sheriff's Office were slightly more likely to have their homes burgled in 2012 compared with 2011, according to crime statistics in a recently released community report.
Complaints involving animals and juveniles rose more dramatically.
Animal complaints were up by 22 percent, juvenile issues by 10 percent and burglaries by 1 percent, according to the report.
The report went into detail about how many home invasions and suspects arrested for home invasions in the past several years.
In 2012, there were 884 home invasions with 62 arrests; in 2011, 872 home invasions with 81 arrests; in 2010, 941 home invasions with 78 arrests; and in 2009, there were 1,038 home invasions with 55 arrests.
The report also included numbers of 911 calls through the county. As indicated in the report, these numbers do not include thousands of non-emergency calls that each center responds to.
Washtenaw Metro Dispatch took 151,590 911 calls, while Pittsfield Township dispatch had 14,804; EMU, 2,461; Chelsea, 696; Saline, 680; and Milan, 439.
The city of Ann Arbor began contracting with metro dispatch in July. Before that, between January and July, Ann Arbor dispatch handled 23,177 911 calls.
There were downward trends in 2012, with significantly fewer car thefts and robberies, according to the report.
Vehicle thefts were down by 24 percent, robberies by 14 percent, drug violations by 4 percent, larcenies by 1 percent and assaults by 1 percent.
Traffic accidents also were highlighted in the report.
The sheriff's office investigated 2,703 crashes in 2012. Of those, there were 2,110 property damage crashes and 586 injury crashes. Seven of the accidents involved a fatality, according to the report.
The report states that the top ten crash intersections were: East Ellsworth and South Hewitt; Jackson and South Zeeb; Huron Street and South Huron River Drive; Grove Street and Rawsonville; Golfside and Washtenaw; North Hewitt and Washtenaw; South Hewitt and West Michigan Avenue; Geddes and North Dixboro; Textile and Whittaker and East Michigan Avenue and Harris Court.
The sheriff's office covers Ann Arbor Township, Dexter Township, Dexter Village, Lodi Township, Salem Township, Scio Township, Superior Township, Webster Township, Manchester Village, York Township and Ypsilanti Township.
John Counts covers cops and courts for AnnArbor.com. He can be reached at johncounts@annarbor.com or you can follow him on Twitter.